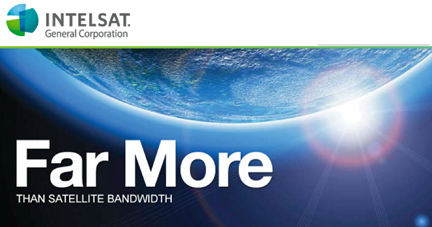 [SatNews] Intelsat General Corp. received a one-year contract renewal for satellite capacity from DRS Technologies, one of several previously referenced renewals that were received in the 2014 third quarter under the Future Commercial Satellite Communications Acquisition (FCSA) vehicle.


Under the contract, entering its third year, Intelsat General is supplying satellite services to DRS Technologies, a division of Finmeccanica, in support of U.S. Central Command requirements in Afghanistan. The service, which initially began in August 2012, is using 180MHz of Ku-band capacity on an Intelsat 9 series satellite over southwest Asia.

"Even though U.S. troops are being withdrawn from Afghanistan, the Pentagon will continue to provide support to Afghan forces," said Kay Sears, President of Intelsat General. "Our satellite connectivity will continue to play a key role in that support."

"DRS and Intelsat General have teamed to support the Allied and Afghan forces with quality satellite capacity that provides connectivity for their critical communications missions," said Jim Scott, General Manager of Global Enterprise Solutions for DRS.
The Intelsat General infosite may be reached at http://www.intelsatgeneral.com/
Additional information regarding DRS Technologies may be found at http://www.drs.com/