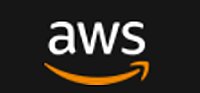 Chris Forrester of Advanced TV, and a Senior Contributor to Satnews Publishers, is reporting that Amazon Web Services (AWS) is in talks with satellite operator Iridium to extend its existing links that deliver Internet of Things (IoT) messages to those parts of the planet where terrestrial physical connectivity does not reach.
The new Iridium/Amazon service is called 'CloudConnect' and will see Iridium offering AWS Partner Network clients connectivity as AWS's deployment choice for IoT.
"Each existing Iridium partner will be able to rapidly adopt AWS services due to the automated translation of the Iridium network's proprietary protocols and industry standard IoT protocols supported by AWS IoT, to and from the appropriate devices and databases," the company, which says it has some 630,000 active devices running on its network, said in a statement.
It has long been rumored that Amazon is looking to develop its own satellite fleet for improved connectivity for AWS clients. Amazon founder Jeff Bezos also backs the Blue Origin rocket launch system which could place suitable satellites into orbit.
Chris also filed a story that Thales avionics in-flight communication and entertainment division, Inflyt, is looking to supply a global Ka-band satellite service to aircraft passengers.
Recently appointed Inflyt CEO Phillippe Carette told Runway Girl Network that the company would still be using planned capacity on SES-17 (which Thales Alenia Space is building) and that satellite's 200 spot beams over North and South America, the Caribbean, Mexico and the Atlantic Ocean. SES-17 is due for launch in 2021.
Carette added that the rest of the world would be covered by its use of Inmarsat's Global Xpress satellites, plus adding other capacity as the service expanded.