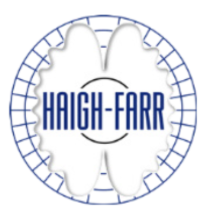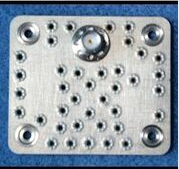 A major gathering place where those involved in both defense and space technology and engineering is a terrific way to share, show and save. The efficiency of bringing together like minds to an event, 2016 Space Tech Expo, is certainly a win-win. One of these presenters is Haigh-Farr...
Haigh-Farr, designer, developer and manufacturer of integrated antennas for defense, space and commercial applications, will showcase its latest small satellite antenna products along with its other space antenna products and capabilities at the 2016 Space Tech Expo (Booth 7027).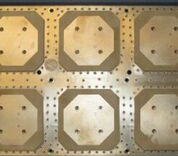 Space Tech Expo & Conference is 'America's meeting place for space technology and engineering', as it brings together global decision makers involved in the design, build and testing of spacecraft, satellites, launch vehicles and space-related technologies.
Haigh-Farr manufactures a variety of antenna products, including flight termination, GNSS, telemetry, datalinks, radar altimeter, TDRSS, Inmarsat and Iridium. A variety of products will be on display including its latest launch vehicle, spacecraft and satellite offerings.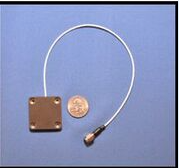 "The latest movement towards small satellites has given Haigh-Farr the opportunity to showcase its ability to specifically design antennas that accommodate the extreme size and weight restrictions required, and we are excited to bring a wide range of antenna products to the 2016 Space Tech Expo," says David Farr, CEO of Haigh-Farr. "As the market for custom antenna products continues to evolve, Haigh-Farr has continued to expand its design, simulation, testing and manufacturing capabilities and we encourage all those in attendance at Space Tech Expo to come see our latest state-of-the-art antenna products."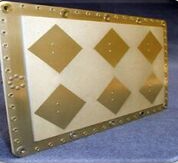 Haigh-Farr has an extensive space heritage, having developed antennas for a multitude of space vehicles and applications, including SLS, Atlas, Delta, Minotaur, Antares, Falcon 9 and Vega launch vehicles. Its antenna designs are also used on sounding rockets for companies such as NASA, the Norwegian Space Centre, Diehl Aerosystems and the Swedish Space Corporation.

Its space heritage extends into the satellite market as well, with its antenna designs used on programs such as NFIRE, WISE, C/NOFS, CORIOLIS and OrbView. Haigh-Farr's antennas also provide telemetry during descent on interplanetary missions, including that of the Phoenix Mars Lander and Mars Science Laboratory. The company is currently supporting a number of manned space programs, such as CCTS and the Dragon capsules.

In addition to exhibiting examples of the company's wide range of specialized antennas, information will be available about Haigh-Farr's new environmental testing facility. The new location provides very realistic conditions of vibration and mechanical shock, and now also includes an environmental chamber for simulating a full range of temperature and vacuum extremes that might be encountered in satellite launches and orbits. Additionally, this expansion allows Haigh-Farr to better meet the needs of its customers by combining design, modeling, testing and fabrication operations under one roof.

Haigh-Farr representatives will also be on hand to provide information about the company's full suite of modeling, simulation and engineering services, including anechoic chamber antenna pattern measurement.