SSL, a Maxar Technologies company (formerly MacDonald, Dettwiler and Associates Ltd.) (NYSE: MAXR; TSX: MAXR), has announced that the Merah Putih communications satellite built for Indonesia's largest telecom operator is performing post launch maneuvers according to plan following the satellite's successful launch on the SpaceX Falcon 9.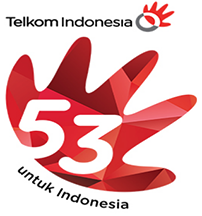 The satellite for PT Telkom Indonesia (Persero) Tbk (Telkom Indonesia), demonstrates Maxar's commitment to build a better world by delivering enhanced telecommunications and internet service to Indonesia. The launch, by SpaceX, occurred on August 7 from Cape Canaveral, Florida, aboard a repurposed Falcon 9 rocket.
According to SpaceX, the satellite was deployed approximately 32 minutes after liftoff into its targeted Geostationary Transfer Orbit (GTO). Following stage separation, Falcon 9's first stage, which previously flew on the first Block 5 mission in May of 2018, successfully landed on SpaceX's "Of Course I Still Love You" droneship stationed in the Atlantic Ocean.
Merah Putih, a name which represents the red and white of the Indonesian flag, deployed its solar arrays shortly after launch and will begin firing its main thruster on August 8 to propel the satellite toward final orbit. The satellite is part of the critical telecommunications backbone connecting thousands of islands in Indonesia, other parts of Southeast Asia, and it expands service to South Asia.
Satellites are uniquely positioned to provide cost-effective and reliable service in regions such as South East Asia where the geographies can make fiber optic and terrestrial infrastructures difficult to build. The Telkom network demonstrates how satellite can seamlessly integrate into the greater telecommunications infrastructure to bring information and communications to underserved populations.
Merah Putih, which will be located at 108 degrees East, is an all C-band satellite that enhances internet and telephone service for populations in remote regions and will be used to offload backhaul for cellular service.
With a launch mass of roughly 5800 kg, the satellite incorporates many technology advances including SSL's composite strut tower, which is built using 3D printed components. It has 24 C-band transponders and 12 transponders for Extended C-band covering South East Asia, 24 C-band transponders covering South Asia. Today's advances lower the cost of satellite capacity and enable better performance and reliability. Merah Putih is based on the powerful and reliable SSL 1300 platform, which provides flexibility for a broad range of applications and technology advances. It is designed to provide service for 16 years or more.
Executive Comments
Dario Zamarian, Group President of SSL, said that the company is the leading satellite manufacturer for companies in Indonesia and many parts of Asia. SSL congratulates the firm's colleagues at Telkom Indonesia, SpaceX and the many members of the SSL team who worked together closely to make this satellite and launch a success.
Mr. Alex J Sinaga, President Director of Telkom Indonesia, added that SSL worked closely with the Telkom team to be sure to meet all of the requirements. The company is very happy that the satellite was completed ahead of schedule and now that it is launched, we can expand the company's service into new regions.
---