[SatNews] The Automated Transfer Vehicle (ATV) to be orbited on Ariane's milestone 200th flight is a center of attention at the Spaceport in French Guiana as pre-launch preparations advance with this large resupply vessel for the International Space Station.
Named after the
German astronomer and mathematician
Johannes Kepler
, the ATV is targeted for a
February 15, 2011 liftoff on Ariane 5
.  Its mission will mark the 200th flight of an Ariane since the start of operations with this launcher family in 1979, and is to deploy the ATV in low Earth orbit for a rendezvous with the International Space Station.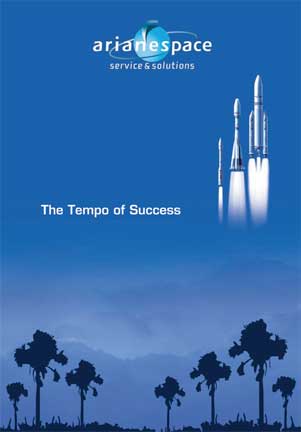 Recent ATV
Johannes Kepler
activity in the Spaceport's S5 payload preparation facility includes loading of the spacecraft's cargo and a validation of its solar panel deployment sequence.
The February 2011 mission will be
Arianespace's second launch of an ATV, having orbited the ATV Jules Verne in 2008.
 These unmanned logistics spacecraft are part of Europe's contribution to the International Space Station's operation and maintenance.  Arianespace is responsible for their launch, with six ATV flights currently included in the company's manifest.
Follow Arianespace's launch activity with Mission Update stories
at.