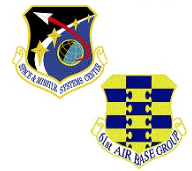 [SatNews] The U.S. Air Force and the U.S. Navy are scheduled to launch the fourth Lockheed Martin built Mobile User Objective System (MUOS) satellite aboard a United Launch Alliance Atlas V launch vehicle, September 2, from Space Launch Complex 41 at Cape Canaveral Air Force Station, Florida.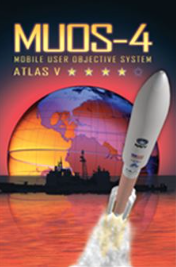 The Atlas V launch vehicle will fly in the 551 vehicle configuration with a five-meter fairing, five solid rocket boosters and a single-engine Centaur upper stage. The launch window opens at 6:07 a.m. EDT.
MUOS, the Mobile User Objective System, is the U.S. military's answer to secure and reliable tactical communications. This next generation narrowband satellite communications system will provide significantly improved and assured communications for mobile warfighters.
"The Space and Missile Systems Center acquires, operates and sustains affordable expendable launch capability to ensure we provide 100 percent mission success to our partners such as the U.S. Navy for their MUOS system," said Lt. Gen. Samuel Greaves, Space and Missile Systems Center commander and Air Force Program Executive Officer for Space. "It's important we provide reliable and cost-effective launch services for the nation so that systems as MUOS can improve ground communications to mobile U.S. forces around the world."
Air Force Space Command's Space and Missile Systems Center, located at Los Angeles Air Force Base, Calif., is the U.S. Air Force's center of acquisition excellence for acquiring and developing military space systems. Its portfolio includes the Global Positioning System, military satellite communications, defense meteorological satellites, space launch and range systems, satellite control networks, space based infrared systems and space situational awareness capabilities.

Get the latest Los Angeles Air Force Base news at www.losangeles.af.mil