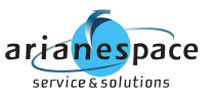 When all elements of a major mission become unified for a final execution, all of the planning and difficult work gels into a true sense of completion.
This surely applies to the four Galileo European navigation system satellites that are destined for Arianespace's first Ariane 5 launch as they come together for their flight configuration. During pre-launch preparations in French Guiana at the Spaceport's S1A processing facility, these spacecraft are undergoing fit checks with the new dispenser system that is to be installed on Ariane 5. This dispenser will secure the Galileo satellites in place during their ascent to a targeted release altitude of 23,222 km then deploy them in rapid sequence using a pyrotechnic separation system.
The November 17 mission with the satellite quartet is designated Flight VA233 in Arianespace's launcher family numbering system and follows seven previous missions that orbited Galileo spacecraft in pairs using the company's medium-lift Soyuz launcher.
Galileo is Europe's civil global satellite navigation system for highly accurate positioning with great precision and reliability. The spacecraft are built by OHB System in Bremen, Germany, with their navigation payloads provided by Surrey Satellite Technology in the United Kingdom. Each of the Galileo satellites will have an estimated liftoff mass of 738 kg while the dispenser—designed by Airbus Defence and Space—weighs in at 447 kg.
The Galileo program is funded and owned by the European Union, with overall responsibility for management and implementation held by the European Commission. Design and development of the new generation of systems and infrastructure has been assigned to the European Space Agency.