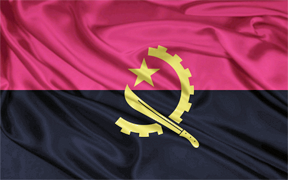 José Carvalho da Rocha, the Minister of Telecommunications and Information Technologies for Angola, has stated that his nation's first satellite — Angosat1 — will be launched into orbit during the third quarter of this year.
During a visit to the Centre for Satellite Control, located in the municipality of Cacuaco in Luanda, Angola, the minister said that both the satellite and the control center are ready for this first mission, "but the technicians who will receive and decode the signals that Angosat1 will emit are currently in training." The Director of the Satellite Control Centre, Mário João, said 45 technicians who will take control of Angosat1 satellite are undergoing training, particularly in the areas of planning, analysis and supervisory shifts.
With Angosat1 in orbit, said Rocha, rather than acquiring bandwidth from regional satellites, his nation will be able to do so from the Angolan satellite, "with payment in local currency." Cited by the Angolan news agency Angop, the minister recalled that the lifetime of a satellite is about 15 years. However, prior to the demise of Angosat1, another new satellite will be commissioned.
Angosat1 will be Angola's first communications satellite and the spacecraft was ordered from a Russian consortium that includes RSC (Rocket Space Corporation) Energia, Telecom-Projecto 5 and Rosoboronexport, which heads the group.