The budget-constrained US military is looking to minimize training requirements by channeling funds toward platform upgrades and autonomy—one of the biggest gainers of this change in spending trends will be the Unmanned Aerial Systems (UAS) segment.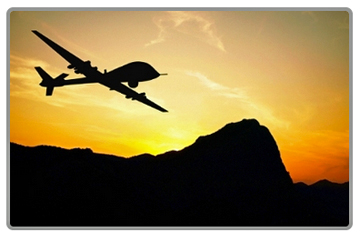 The US Air Force (USAF) wishes to upgrade its UAS programs by deploying an open architecture, ensuring standards-based modularity to enable plug and play sensors and implementing quick hardware and software upgrades. The USAF has made a case for a new MQ-X to replace the MQ-1/9 fleet; however, the budget will not allow for a new-start MALE UAS program. Instead, the USAF is now focusing on the less expensive sensors and platforms such as those in the MQ-9 extended range (ER) aircraft.
US Military Unmanned Aircraft Market is an analysis from Frost & Sullivan that is part of the Defense Growth Partnership Service program, which also includes subjects such as security, training and simulation, missiles, C4ISR and defense contractors. Despite the unpredictable budget, UAS market revenues that stood at $4.18 billion in 2015 are expected to grow to $6.25 billion in 2021 at a CAGR of 6.9 percent.
Frost & Sullivan Aerospace & Defense Senior Industry Analyst Michael Blades reported that both the US Army and US Special Operations Command (USSOCOM) are seeking more expeditionary UAS that do not require prepared surfaces for launch and recovery. This is likely to result in the acquisition of a vertical takeoff and land (VTOL) platform and, possibly, hybrid platforms that transition to flying like a fixed-wing aircraft.
Meanwhile, the USAF's RQ-4 Global Hawk program will increase its upgrade spending from $32.0 million in 2017 to $155.7 million in 2021. The spending will be aimed at integrating and testing the senior year electro-optical reconnaissance system (SYERS-2), which is the payload flown on U-2 reconnaissance planes.
Significantly, military services are demanding smaller, more autonomous platforms with longer endurance and multi-mission sensor suites that will reduce the overall manpower costs. This is stoking opportunities in technology areas such as automated processing, exploitation and dissemination (PED) of sensor data, platform endurance, battery energy densities and link security.
Blades added that defense companies need to sign strategic mergers and acquisitions with companies in overlapping markets to enhance their abilities to manufacture and upgrade platforms. They can also make the most of the market demand for technologically advanced UAS by developing subsystem hardware and software, automating flight operations and PED, and integrating modular sensors and sensor suites.
To request a sample of this report, please select this direct link...