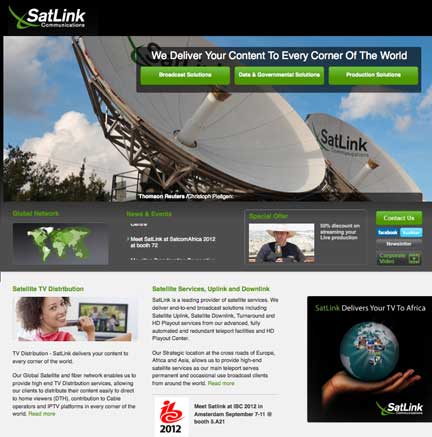 [SatNews] SatLink Communications Ltd. has been selected by the Mauritius Broadcasting Corporation (MBC) to deliver...
...the 2012 Olympic Games to Mauritius on the AMOS-5 C-band at 17.0 degrees East. As the national provider of radio and television in Mauritius, MBC has selected SatLink's Occasional Use (OU) facilities due to its ability to provide robust, reliable transmission services and for its extensive reach as a gateway to the African market from Europe.
MBC, a long term customer of SatLink whose reach covers the Republic of Mauritius and its outer islands including Rodrigues and Agalega, will be broadcasting all of the events involving Mauritian competitors as well as a subsequent daily highlights round-up programme in both the English and French language. SatLink, who is also delivering the Olympics to Asia for other Tier One customers, has provided global OU services for more than 20 years for other major sporting events that have included the FIFA World Cup, Tour de France and Formula One.