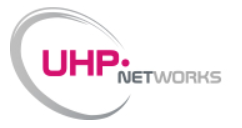 These two companies will work together to provide solutions to enterprises, telcos and government users that require a flexible, high-performance infrastructure.

Intelsat S.A. (NYSE: I), operator of the world's first Globalized Network and leader in integrated satellite communications, and UHP Networks today announced a new service powered by Intelsat EpicNG. UHP Networks is introducing RUN, a FaaS broadband data solution optimized to take advantage of the maximum efficiency provided by the award-winning Intelsat EpicNG high-throughput fleet.
RUN is an in-country VSAT service with a cloud-based network management system. Working together, UHP and Intelsat are uniquely positioned to deliver this high-efficiency solution to enterprises, telcos and government users that require a flexible, high-performance infrastructure. RUN uses UHP's low-capex, universal routers to provide an easy-to-operate platform that initially will be available in Africa, the Middle East, and Central and South Asia.

Vagan Shakhgildian, President and CEO of UHP Networks said that RUN is designed to lower the barrier of entry for deploying high-throughput, in-county VSAT services, and that combining Intelsat EpicNG's improved performance with UHP's unique, software-definable VSAT platform addresses the initial cost for private network hardware and makes the service easier to manage. This enables service providers to cost-effectively deploy solutions to support both existing and emerging applications.
Jean-Philippe Gillet, Vice President and General Manager of Broadband for Intelsat added that by powering the UHP RUN service, customers will be able to leverage the Intelsat EpicNG platform and local infrastructure to enable more traffic to cost-effectively originate and land in-country. This is another way in which Intelsat's innovations are unlocking new and larger applications for their customers. Given their capabilities, they are uniquely positioned to deliver solutions that create value for their customers and deliver connectivity to areas that previously did not have access to broadband services.