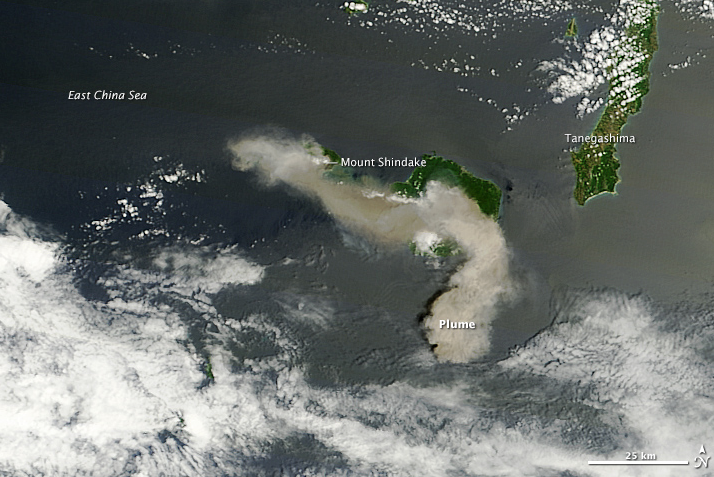 Winds blew the plume, which obscured most of Kuchinoerabu, southeast toward Yakushima island. The plume reached a height of 9 kilometers (6 miles), according to news reports. The eruption forced more than 100 people to evacuate the island.
References
Japan Meteorological Agency Volcanic Warnings: Kyushu. Accessed June 2, 2015.
The Japan Times (2015, May 29) Volcano explodes off Kyushu, forcing small island to evacuate. Accessed June 2, 2015.
Smithsonian Institution Global Volcanism Program Kuchinoerabujima. Accessed June 2, 2015.
Volcano Discovery Kuchinoerabu-jima volcano. Accessed June 2, 2015.
NASA image by Jeff Schmaltz, LANCE/EOSDIS Rapid Response. Caption by Adam Voiland.
Instrument(s): Terra - MODIS