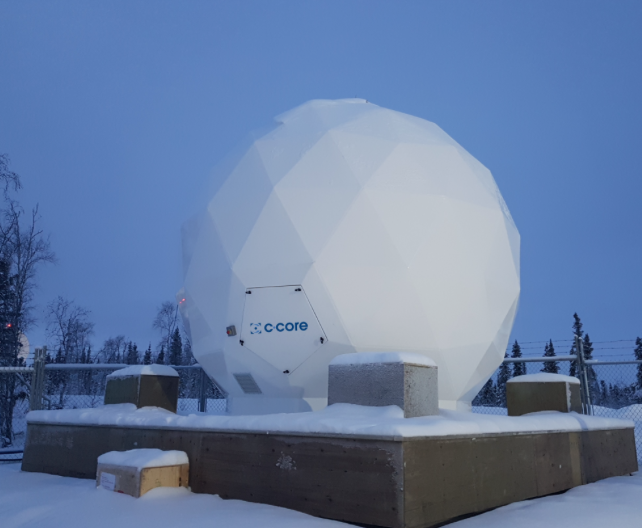 Sending signals at the top of the world will be happening with the agreement between RBC Signals which provides simplified global communication services for Low Earth Orbit (LEO) satellite operators, and C-CORE, a Canadian R&D company that has developed a novel ground station optimized for Arctic deployment. As part of the agreement, C-CORE will provide RBC Signals with the use of its ground station in Inuvik, Canada, thereby expanding RBC Signals' coverage in the key Arctic region.

The company combines the excess capacity of existing ground stations with RBC-owned stations located strategically across the globe. This "sharing economy" model is unique in the industry and benefits ground station owners with additional revenue in exchange for use of under leveraged antenna assets.
Christopher Richins, Founder and CEO of RBC Signals said that this partnership is a great example of the value created between RBC Signals and their ground station partners. Through this relationship with C-CORE, their customers will experience even greater service coverage and C-CORE will receive increased ROI from its antenna asset.
The RBC Signals global ground station network includes more than 45 antennas in over 30 key locations worldwide. The robust network provides commercial satellite operators with mission-critical Telemetry Tracking and Control (TT&C) and payload data delivery and data processing services. At the cornerstone of RBS Signals' services are real-time, high bandwidth and flexible "pay-as-you-go" options designed specifically to address the customized needs of today's commercial operators.
Desmond Power, C-CORE's Vice President of Remote Sensing added that they see this partnership as the beginning of a strong and mutually beneficial business relationship. C-CORE will realize revenue from the unused capacity of its Arctic ground station, while RBC Signals in turn gains access to an asset that sees nearly every orbit. It's a win-win.