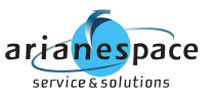 The launch campaign for Arianespace's upcoming Ariane 5 flight from French Guiana has entered its latest phase of preparations, with the mission's four Galileo satellite passengers being installed on their multi-payload dispenser system.
This activity—performed in the Spaceport's S3B clean room—clears the way for the satellites' integration as a single unit atop the heavy-lift Ariane 5, which was transferred earlier this week from the Launcher Integration Building to the Final Assembly Building, where payload integration is set to occur.
Designated Flight VA233, the upcoming mission will mark Arianespace's first use of Ariane 5 to loft spacecraft for Europe's Galileo global navigation system, following seven previous missions with the medium-lift Soyuz—which carried a pair of satellites on each liftoff. Flight VA233 is scheduled as the company's ninth launch overall performed so far in 2016, as well as the sixth this year using the heavy-lift workhorse. Arianespace's full launcher family is rounded out by the light-lift Vega.
Flight VA233 is scheduled for a November 17 liftoff from the Spaceport in French Guiana at precisely 10:06:48 a.m. local time, with the four Galileo satellites subsequently being deployed into circular orbit during a mission lasting just under four hours. Galileo is an important infrastructure program for Europe, creating a civil global satellite navigation system that provides highly accurate positioning with great precision and reliability. It is funded and owned by the European Union, with overall responsibility for management and implementation held by the European Commission. Design and development of the new generation of systems and infrastructure has been assigned to the European Space Agency.
OHB System in Bremen, Germany built the Galileo satellites, which are sized at 2.7 x 1.2 x 1.1 meters, while their navigation payloads were supplied by UK-based Surrey Satellite Technology.