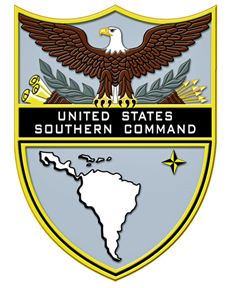 [SatNews] U.S. Southern Command took a first step in an effort to evaluate how low-cost space communication capabilities can support information sharing and tactical communications across wide geographic expanses, including remote and densely forested areas.
A SOUTHCOM-sponsored nanosatellite was one of the payloads of a United Launch Alliance Atlas V rocket that successfully launched at 11:14 p.m. December 5th from Vandenberg Air Force Base, California. Two additional nanosatellites are scheduled to launch in December 2014. The nanosatellite will be set to a Low-Earth-Orbit (LEO) and evaluated in partnership with Brazil and Peru as part of a technology program.
"This is just an evaluation, but we think this space capability could help improve communication during various operations," said General John Kelly, SOUTHCOM Commander. "Investing in nanosatellites is also an opportunity for us to collaborate from the ground up with partner nations who are looking to develop this capability for a variety of security and commercial uses."
About 11 pounds and roughly the size of a loaf of bread, nanosatellites currently cost $500,000 to build, offering uses similar to those of large-scale satellites at a significantly lower cost. Their size makes deploying them to space relatively affordable, and their reduced cost means several can be deployed in a short time to expand communication coverage to ground forces in support of a wide array of mission requirements, including humanitarian assistance and disaster relief operations.
The deployment of this first SOUTHCOM nanosatellite is part of a Joint Capability Technology Demonstration funded by the U.S. Department of Defense and spearheaded by SOUTHCOM´s Science, Technology and Experimentation Division. The first of two evaluations is planned for May 2014 and will take three months to complete. The final evaluation is scheduled for February 2015 and will span five months using all three satellites. Under this program, the U.S. Army's Space and Missile Defense Command is in charge of developing a total of three nanosatellites that will serve as one component of a communications suite that will also include a ground station, ground sensors and tactical radios.
The U.S. Naval Postgraduate School will support SOUTHCOM's assessment of the operational value of the technology.