Orbit Communications Systems Ltd. (TASE: ORBI) will unveil their 12-inch Multi-Purpose Terminal (MPT 30) for airborne SATCOM at SOFIC in Tampa, Florida, USA, May 21-24, 2018.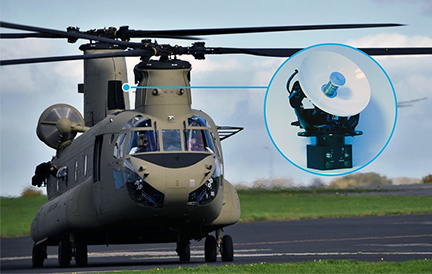 Orbit's MPT was designed to address the regional and global coverage needs of the military mobile market. By providing outstanding RF performance and dynamic response under the harshest environmental conditions, it meets the broadband requirements of mission aircraft, unmanned aerial systems, helicopters and more.
At SOFIC 2018, Orbit will be displaying its Airborne Solutions for Audio Management and Satellite Communications. The company would like to invite those attending the event to participate in a special seminar on Orbit innovation on Wednesday, May 23rd, at the Marriott Waterside Hotel, Meeting Room 10, 3rd floor, from 1:00 to 3:00 p.m.
Eitan Livneh, President and CEO of Orbit, said that in August of 2017, the company announced that the development of the Multi-Purpose Terminals would include helicopters, due to the significant market demand.