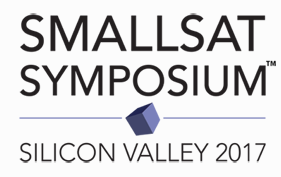 With a new venue at the Computer History Museum, the introduction of four new workshops and numerous new sessions, Satnews continues to focus on providing as much pertinent new information as possible to all people and companies interested in the small satellite industry. Participants in the Symposium include manufacturers, system operators, launch providers, investors, VCs, financial institutions and more.
The SmallSat Symposium unlocks the business and financial knowledge required to leverage smallsat innovation and cutting-edge technology into next generation solutions.
Last year's symposium held on February 23rd and 24th filled the Hogan Lovells center to maximum capacity as over 300 guests joined speakers, sponsors and exhibitors. You can view last year's program here
Learn from the leaders in the industry as they answer the most pertinent questions facing the small satellite industry today...
How do you market and price a small satellite service?
What will tomorrow's technology do to today's business?
What influence are small satellites having on ground systems, and what are the economics involved?
What is the optimum way to finance a smallsat operation?
How does innovation in launch change getting small satellites into orbit?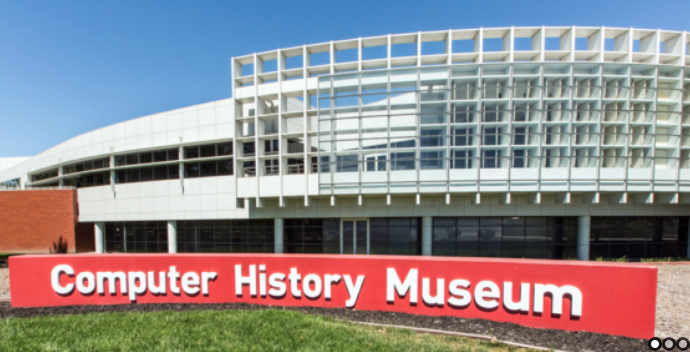 The 2017 SmallSat Symposium will be held February 6-8, at the Computer History Museum in Mountain View located at 1401 N Shoreline Blvd., Mountain View, California 94043. Register and learn more here.
The Computer History Museum is a nonprofit organization with a four-decade history as the world's leading institution exploring the history of computing and its ongoing impact on society. The Museum is dedicated to the preservation and celebration of computer history and is home to the largest international collection of computing artifacts in the world, encompassing computer hardware, software, documentation, ephemera, photographs, oral histories, and moving images.
Workshops addressing the issues of the day will include:
Legal and Regulatory Roadmap
You've designed your satellites, met with financing sources and launch providers, and are ready to move forward with your innovative system and business plan.
But, do you have your FCC authorizations or NOAA licenses? Are you in compliance with export control or ITAR regulations? Will you first seek an FCC experimental license as a proof of concept? Have you planned sufficient time to obtain the necessary regulatory authorizations before your scheduled launch? Have you considered that FCC satellite application fees may cost up to $450,000 and require the posting of a performance bond in the millions of dollars?

The ITU (International Telecommunications Union) has multiple regulations and resolutions that need adherence. Do you have questions regarding spectrum requirements, telemetry, tracking and command requirements, current practices and procedures, orbital debris matters or other ITU regulations?
This workshop will examine the role of the ITU in coordinating the global use of the radiofrequency spectrum. It will examine the concept of harmful interference,the different methods of sharing spectrum and orbital locations. It will also detail the role of national administrations as representatives of member states in requesting the use of frequencies for satellite communications, in establishing national regulatory frameworks and in controlling the delivery of services through national licensing arrangements
Please join Tony leading this informal workshop designed to address basic regulatory issues encountered by smallsat startups and best practices to deal with them. Tony is an experienced satellite practitioner and has assisted a number of smallsat companies in navigating the regulatory environment and successfully deploying their systems.
Workshop Leader: Tony Lin, Counsel; Washington, DC, Hogan Lovells
Presenter: Tahara Dawkins, Director, Commercial Remote Sensing, Regulatory Affairs Office, National Oceanic & Atmospheric Administration
Presenter: Elizabeth Evans, Partner, Dentons New York
Presenter: Attila Matas, Head of SPR, ITU Radiocommunication Bureau
02:00 pm - 5:00 pm
The Use of COTS Products in Small Satellites
The use of components for military, space and smallsat electronics is examined in detail. COTS providers are finding a new role in space and terrestrial hardware as small satellites have emerged. How are manufactures working with these COTS providers and how are COTS providers adapting to new demands? The DoD emphasis on using commercial components led to the discovery that many of these components are not suitable for military and space systems. What becomes necessary is costly testing, uprating, up-screening and protection from temperature extremes and radiation levels. Some of the newer designs, materials and quality will not successfully operate in the space or military environment. We examine what efforts are being expended to assure that performance is adequate. This workshop will be the most comprehensive summary addressing what are the successful practices for the use of COTS components in military, space and smallsat systems.
Presenter: Jaime Estela, CEO, Spectrum Aerospace Research Corporation
Presenter: Paul Murray, Director, Reconfigurable Processing Programs, SEAKR
Presenter: Dr. Clare Martin, Vice President of Programs, Surrey Satellite Technology US
Presenter: George Romaniuk; Space Product Line Manager, Aitech Defense
Presenter: Martin Canales Romero, Consultant
BOOLE ROOM
9:00 am — 12:00 pm
Earth Observation – Market Trends
What do smallsat solutions bring to the market place, which applications are being developed, how do the new constellations intend to monetize etc? Is there the potential for market disruption, or will the new actors create a different part of the business? From agriculture & mining to traffic observation, mapping & weather, small satellites provide an opportunity to observe our planet in considerable detail. High resolution and high accuracy data provide a range of solutions to meet the immediate needs of emergency responders. This changes the nature of civil protection as well as aid in disaster recovery in harsh environments and remote locations. In how many ways can Geospatial Data be presented and be useful? Who are the important customers and what are their primary concerns and requirements?
Workshop Leader: Adam Keith, Managing Director, Euroconsult Canada
Presenter: James Crawford, Founder and CEO, Orbital Insight
Presenter: Johanne Lecomte, Vice-President, Business Development, Thales Alenia Space
02:00 pm - 5:00 pm
Earth Observation - Remote Sensing and Geospatial Data – A Technical Analysis
Focus is on how data is received, then improved in post-processing to meet standards. There will be demos on the latest in change detection algorithms and how to manipulate this information in the context of "Big Data" analytics. The world's resources are becoming more valuable as populations grow, and hence there is a need for timely and accurate information about the type, quantity, and extent of available resources worldwide. Allocating and managing the world's resources requires accurate knowledge about the distribution of these resources. To effectively plan farming, mining, roads, emergency response, weather prediction, improve the habitat of all species and plan future cities amongst other needs we need to have accurate geographic information systems (GIS).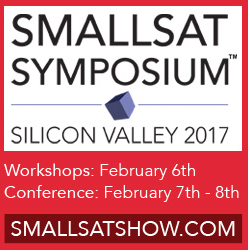 Numerous large-area, multiple image-based possibilities exist and small satellites are ideally suited to provide fast accurate data on an almost real time basis. The objective of this workshop is to review and assess general spatial resolution satellite remote sensing and to cover classification approaches. The goal is to also identify the best techniques that are available, and what is in development in order to implement analysis. We will examine the economies involved in gathering this data and what the market will pay for the information.
Presenter: Dr. Joe Thurgood, Vice President Corporate Development and Marketing, Hera Systems
Speaker: Satish Chetty, Co-Founder and VP of Software Systems, Hera Systems
Speaker: Chris DeMay, Founder and COO, HawkEye 360
Speaker: Wade Larson, Co-founder, CEO, and President, UrtheCast