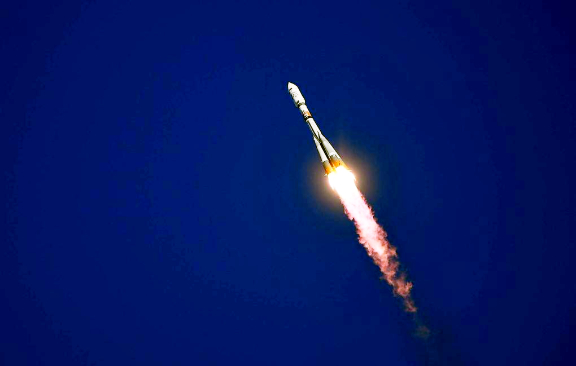 A Soyuz-2.1a carrier rocket with a Meridian-M military communications satellite has blasted off from the Plesetsk spaceport, Russia's Defense Ministry reported on Thursday, February 20, in an article posted online by TASS.
"At 11:24 a.m. Moscow time on Thursday, February 20, a combat team of the Aerospace Force's Space Troops successfully launched a Soyuz-2.1a medium carrier rocket with a Meridian-M satellite from launch pad No. 3 of site No. 43 at the Defense Ministry's State Testing Cosmodrome (the Plesetsk spaceport in the Arkhangelsk Region)," the ministry said in a statement.
All of the rocket's pre-launch operations and its liftoff proceeded in the normal mode. The ground-based equipment of the Russian orbital grouping's spacecraft automatic control system exercised control of the Soyuz-2.1a carrier rocket's launch and flight, the statement said.
"This is the first launch of a Soyuz-2 carrier rocket from the Plesetsk spaceport in 2020. The flight tests of the Soyuz-2 carrier rocket started at the Plesetsk Cosmodrome on November 8, 2004. Over the past 15 years, 43 launches of Soyuz-2 carrier rockets of the 1A, 1B and 1V upgrade levels have been carried out from the northern cosmodrome," the ministry said.
As a source in the domestic space industry told TASS earlier, the launch was initially scheduled for January 24 but was delayed due to a short circuit in the electrical equipment of the rocket's third stage — the rocket was removed from the launch pad and the faulty stage was replaced.
Russia's Reshetnev Information Satellite Systems Co — these satellites represent second-generation communications systems that are intended to replace Molniya and Raduga space vehicles.