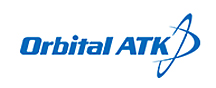 This is a key step forward for the upcoming OA-5 mission, as the service module for the Cygnus spacecraft has arrived at the NASA Wallops Flight Facility in Virginia.
Orbital ATK shipped the hardware on Tuesday, May 10, from its satellite manufacturing facility in Dulles, Virginia. The service module is an integral part of the Cygnus spacecraft and contains the avionics, electrical, propulsion and communications systems. The module will integrate with an extended pressurized cargo module (PCM) already in place at Wallops.
The OA-5 mission for NASA under the Commercial Resupply Services (CRS) contract is scheduled for this summer and marks the "return to flight" of the upgraded Antares rocket. The Cygnus spacecraft is capable of delivering more than 7,700 pounds of essential crew supplies, equipment and scientific experiments to astronauts on board the International Space Station.
The OA-6 Cygnus spacecraft, which launched in March, is still on orbit and remains at the International Space Station pending the completion of its mission in June.