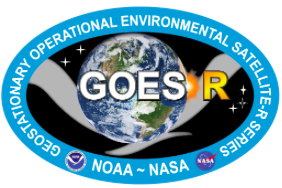 When in space microelectronics have to be able to withstand space radiation, temperature extremes and more. Cobham has produced some products that NOAA has incorporated in their most recent satellite launch of GOES-R that ensures weather forecasting is accurate and storms are tracked.
NOAA's Geostationary Operational Environmental Satellite – R Series (GOES-R) spacecraft is the next generation of geosynchronous environmental satellites intended to provide atmospheric measurements for weather forecasting, severe storm tracking, and space weather monitoring. NOAA has enlisted the expertise of Cobham's Integrated Electronic Solutions motion control solutions and Cobham Semiconductor Solutions' radiation hardened (RadHard) microelectronics that have launched aboard NOAA's Geostationary Operational Environmental Satellite – R Series (GOES-R) spacecraft that was built by Lockheed Martin. Both business units are part of the Cobham Advanced Electronic Solutions sector.
Jeff Hassannia, Senior Vice President of Business Development and Technology for Cobham Advanced Electronic Solutions said, "Cobham congratulates NOAA and NASA for a successful launch. We are proud to once again support space exploration through our high reliability motion control products and RadHard microelectronics. The payload instruments aboard GOES-R require almost jitter-free operation. As such, our actuators and controllers provide proven, low-disturbance operation for the Solar Array and Sun Pointing Platform. Moreover, an array of RadHard microelectronics enable the mission including: Low-Voltage Differential Signaling (LVDS) products, Medium Scale Integration (MSI) logics, clock management products, memory products such as Programmable Read-Only Memories (PROM), and SpaceWire 4-port Routers."

GOES-R requires robust design and manufacturing capability. Cobham's motion control solutions employ zero-cogging brushless DC motors utilizing resolvers for commutation, a resolver assembly for output position sensing and a redundant closed-loop controller.
for high reliability motion control solutions