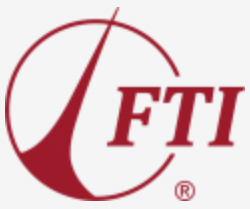 The U.S. Air Force (USAF) Space and Missile Systems Center's Enterprise Ground Services project office awarded a $47 million Phase III Small Business Innovative Research contract to Frontier Technology, Inc. (FTI) to support EGS Life Cycle Decision Support efforts.
EGS is a government-controlled platform and underlying infrastructure that will provide ground services and enterprise Defensive Cyber Operations to support AFSPC and partner missions. This effort also aligns with Department of Defense initiatives to increase resiliency across its future ground architectures.
The FTI subcontractor team is comprised of Exigo, Centauri, and Tap Here! Technology.
EGS was formed out of a mission need to address constraints, challenges, and vulnerabilities derived from stove-piped ground systems supporting singularly-focused missions. It is a federated suite of services aimed at eliminating restrictions by continuously delivering enterprise tactical command and control services and applications that, when integrated with mission partner unique services and applications through the use of system engineering principles, will fully enable today's modern warfighter.
EGS intends to respond to these challenges by bringing USAF tactical satellite operations command and control into the 21st century by focusing on the rapid and continuous delivery of interoperable services to space warfighters. These services will eventually include all common service requirements across Air Force mission areas that are necessary to command and control satellites while maximizing the implementation of automation, cyber resiliency, and a common user experience.
Joshua Sullivan, Materiel Leader for EGS, said the company is excited to form this partnership with industry as the firm's enterprise solution to stove-piped ground systems while optimizing resources across space mission operations continues to be implemented. This award bolsters the company's ability to deliver game-changing capabilities to the warfighter more quickly and efficiently by advancing EGS design, integration, and services delivery efforts as well as cross-domain solutions. This contract also provides the options and flexibility needed to operate in an agile services development environment and allows SMC and Air Force Space Command to concentrate resources to provide the most secure, effective, and interoperable tactical command and control experience to mission partners across the Air Force space enterprise.