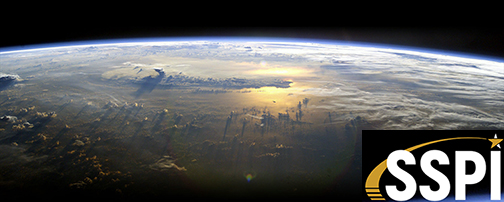 Space & Satellite Professionals International (SSPI) has announced the results of 2019 elections to the organization's Board of Directors. The SSPI membership has elected six new Directors and re-elected four Directors to serve three-year terms beginning May 8.
Newly elected and re-elected Directors include:
Ariane Cornell, New Glenn Commercial Sales Director – Americas, Blue Origin
Jonathan Crawford, President & CEO, The SPACECONNECTION
Jonathan Hofeller, Vice President of Commercial Sales, SpaceX
Jason Juranek, CEO, Globecomm
Aaron Lewis, Vice President, Arianespace
Arnulf Kjeldsen, CEO, Kongsberg Satellite Services
Barry Matsumori, CEO, BridgeSat
Nicole Robinson, Senior Vice President, SES
Dr. Walter Scott, CTO, Maxar
Billie Sims, Vice President, Hunter Communications
The Board also appointed Mike Safyan, Planet's Vice President of Launch, and Sharyn Nerenberg, Director of Corporate Communications at Hughes Network Systems, to complete the terms of directors resigning from the Board in their favor.
"SSPI's Board of Directors represents a unique blending of new space and veteran space companies," said executive director Robert Bell. "The established and emerging companies of commercial space have so much to learn from each other, and so much to contribute to the success of the entire sector in making a better world while achieving unprecedented commercial success."
Continuing in service on SSPI's Board of Directors are:
David Myers, President, Communications Sector, Peraton (Chair)
Thomas Van Den Driessche, CEO, Newtec (President)
Michael Antonovich, CEO, Eutelsat Americas
Tony Gingiss, CEO, OneWeb Satellites
Chris Johnson, President, Boeing Commercial Satellite Services
Keith Johnson, Executive Vice President - Energy, Speedcast
David Kagan, CEO, Globalstar
Ric Vandermeulen, Vice President and General Manager, Government Satcom, ViaSat
Elizabeth Evans of Reed Smith LLP serves as General Council.
Founded in 1983, Space & Satellite Professionals International is on a mission to make the space and satellite industry one of the world's best at attracting and engaging the talent that powers innovation. With more than 3,700 members in 40 nations, it is the largest space and satellite industry association in the world. It delivers on its mission through programs that promote space and satellite as the invisible but indispensable infrastructure of the modern world, and that help turn individual promise into careers filled with purpose through research, career education for young people, management education for working professionals and talent recognition that spans the industry.