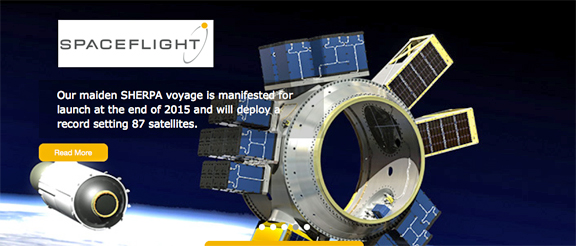 [Satnews] Spaceflight announces that the company's third and newest ground station in Invercargill, New Zealand, is now fully operational.
With two other operational stations located in Fairbanks, Alaska, and Tukwila, Washington, Spaceflight continues to build out a network of ground stations to meet customer demand for low-latency communications for small satellites or constellations for Earth observation and other applications. As a result, operators can more rapidly access the data their satellites collect via Spaceflight's network of ground stations.
ORBIT, a leading provider of mission and business critical communication solutions for land, sea, air and space applications, was selected as the antenna system provider for Spaceflight's New Zealand ground station, where its Gaia 100 product is well-suited for the needs of the small satellite community.
Executive Comment

"The small-satellite revolution requires massive improvements in latency, data throughput and operating costs compared to what is available today," said Jason Andrews, chief executive of Spaceflight. "Bringing the ground station online in New Zealand is another step in executing on our vision to add more capacity across more continents to satisfy the tremendous customer demand."

"ORBIT's versatile ground station solutions, based on the Gaia family product-line, enable space agencies and satellite owners to download data for Earth Observation and remote sensing applications such as weather monitoring, disaster control, surveillance, and oil & gas exploration," said Erez Shabirow, ORBIT's CEO. "We are thrilled to play an integral role in helping accelerate the growth and capability of Spaceflight's network of ground stations and making reliable communications between satellites and ground users immediately compatible."