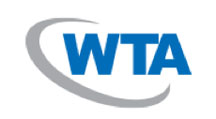 The business environment within which teleport operators work is being disrupted by technology and market change.
Their established businesses face disruption from new models of connectivity (HTS, MEO and LEO), by the rising domination of software over hardware, and customer demands for seamless global service. They are disrupting their own operations by innovating up the value chain to meet new customer needs, which requires a new depth of technology knowledge and strong management skills.
The CEO of one company summed it up: "Everybody desperately wants to know where things are headed right now — and nobody knows."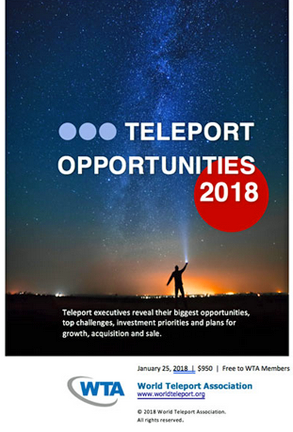 At the end of last year, WTA set to find out — or at least to survey the collected wisdom of the executives who have to make decisions today that will shape the success of their companies tomorrow. The WAT's upcoming Teleport Opportunity Report explores how service providers in different market segments are adapting. What market opportunities are they targeting and where are they investing their capital? What are their biggest obstacles to growth and the biggest threats to their survival?
Here are some of the more interesting findings:
Of the top five growth opportunities cited by executives whose companies principally serve media & entertainment customers, only two are in media & entertainment. That may reflect a dim view of their core business's future: nearly half expect decline in DTH, terrestrial and cable origination and distribution.
Media-focused companies are betting on developing their own private cloud services as a winning strategy. Because TV content owners continue to hesitate on adopting public cloud services like AWS, they see opportunity in providing a "safer pair of hands" for their customer's precious content. Data-focused operators, however, are investing in integrating public cloud services into their offerings, apparently reasoning that they are never going to beat Amazon at its own game.
Despite the rising value of data and analytics, teleport operators' top three investment priorities continue to be in satcom infrastructure at their teleports, encode/decode and modem technology, and network management systems. Data center and IP infrastructure, OTT technology and security/encryption are lower priorities – but rise in importance when we asked executives what they would be investing in three years from now.
WTA member companies get free access to the report when it is published on January 25. It is also available to non-member companies for a price. Hint: it pays to be a member!
Article by Robert Bell, Executive Director, World Teleport Association.