Innovation is running rampant through the space and satellite industries these days — companies, individuals and students are breaking new ground in calculated dashes to extend communications to those less served and accelerating the speed and bandwidth to the existing billions of users, as well rising above the clamor of the "We plan to do this" chatter to actually become doers and leaders in the gainful application of New Space on, about and above Earth.


A company committed to and engaging innovation is Ball Aerospace, with locations in Boulder and Broomfield /Westminster (Colorado), Washington D.C., Albuquerque (New Mexico), Chantilly (Virginia), Dayton (Ohio), Lanham (Maryland), St. Louis (Missouri) and Columbia (Maryland). In 2016, the company celebrated 60 years of innovation and discoveries and continues to forge new pathways for commercial and government customers.
Recently, Ball Aerospace partnered in a collaborative effort, led by NASA's Marshall Space Flight Center, and support from the Italian Space Agency (ASI) and others that resulted in the preliminary design review of the innovative NASA's Imaging X-Ray Polarimetry Explorer (IXPE) space-based astrophysics observatory being developed by NASA.
IXPE is a Small Explorer, or SMEX mission, that is part of NASA's Astrophysics Explorer Program. Dr. Martin C. Weisskopf, NASA Marshall Space Flight Center, is the principal investigator for the mission. Once launched in 2021, IXPE will measure the polarization of cosmic X-rays to improve the understanding of the fundamental physics of extreme and exotic objects in the universe.
Ball Aerospace is responsible for providing the IXPE spacecraft, the mechanical and structural elements of the payload, observatory assembly, integration and test and the mission operations for IXPE. The company will leverage their Ball Configurable Platform (BCP) heritage, a satellite bus that has a history of exceeding mission design life.
The BCP has a broad spectrum of capabilities, is highly-reliable and has proven stability and pointing performance, which are essential for astrophysics missions. For example, the versatile BCP line has flown in a variety of orbits with a wide assortment of payloads, including electro-optical payloads (Kepler photometer, Deep Impact imagers, Ozone Mapping and Profiler Suite spectrometer) with high-accuracy pointing requirements such as NASA's Kepler telescope. The IXPE mission will fly the smallest BCP model, about the size of a mini refrigerator, which is similar in size to the BCP built for the upcoming launch of NASA's Green Propellant Infusion Mission.
Jim Oschmann, VP and GM of Civil Space, Ball Aerospace stated that the IXPE mission is an excellent example of a highly-integrated government and industry working together for a common goal. IXPE will explore, and for the first time discover, hidden details of some of the most unique objects in the universe, such as neutron stars and stellar and supermassive black holes.
When discussing innovation with Debra Facktor, the VP and GM, Strategic Operations at Ball Aerospace, she explained why innovation is important to the industry and, in particular, to her company.
Ms. Facktor said, "The foundation of the aerospace industry is innovation — learning, inventing and evolving toward the next great discovery. For Ball Aerospace, it is part of our heritage and also part of the reason for our continued growth.
"Innovation is important to the success of the aerospace industry, and that innovation starts with people, especially when the people come from diverse cultures and backgrounds with a wide set of expectations, ideas and experiences. At Ball, we strive to have diverse and inclusive teams because we see firsthand that different views, combined with a collaborative approach, can lead to better value and better solutions for our customers that might not necessarily be seen or known otherwise. Technology and product innovation doesn't happen in a vacuum, it starts with people. So, when I say Ball values innovation, it's synonymous with how we value our people and our culture."
Ball Aerospace seems to be continuously engaged in a number of innovative missions and projects. Ms. Facktor explained, "One example of our company's innovative efforts is to put high-end systems into small satellites. Ball's knowledge of instrument performance gives us a unique perspective on how to build high-performing, low-cost systems for future land imaging missions. Ball is working to advance the future of land-imaging technology through NASA's Sustainable Land Imaging-Technology program. NASA's Earth Science Technology Office (ESTO) selected two Ball Aerospace proposals for awards: the Compact Hyperspectral Prism Spectrometer (CHPS) and the Reduced Envelope Multi-Spectral Imager (REMI). Both programs leverage new technology and innovative mission approaches to maintain Landsat data continuity, including a precise calibration capability, while reducing instrument size and overall program costs.
"Also small but capable, Ball is responsible for the design and build of the Compact Infrared Radiometer in Space (CIRiS) instrument for NASA's In space Validation of Earth Science Technology (InVEST) program. Ball is also integrating the instrument onto a cubesat — a spacecraft no larger than a shoebox. Once launched, the CIRiS instrument will collect highly-calibrated infrared images of land and ocean surfaces.
"Ball has also always been on the cutting-edge of developing space-based LIDAR technology for science, tactical and commercial applications. Ball continues this heritage by advancing the Optical Autocovariance Wind LIDAR (OAWL) technology to measure 3-D winds. This technology provides high-quality 3-D measurements of horizontal winds that could help forecasters better understand weather, water and energy cycles and climate processes and variability.
"Ball is bringing experience in civil weather to develop military weather systems, leveraging Global Precision Measurement (GPM) Microwave Imager (GMI) technology for the next generation defense weather mission – Weather System Follow-on – Microwave (WSF-M) satellite.
"On the commercial side, Ball continues to work on high-bandwidth laser optical-communication options for LEO, MEO and GEO telecommunications, as well as other platforms, to support the need for moving large amounts of data – quickly and securely.
"Ball is leveraging decades of experience developing flat panel antennas for tactical applications to the commercial SATCOM market — our AIRLINK antennas. Driven by the mobility market for LEOs and GEOs and customers' desire to better integrate antennas on platforms that don't require big hardware, Ball has developed flat panel arrays that enable technology for ground segments for delivering last mile of data for SATCOM and 5G (wireless fiber). These antennas are scalable, configurable and modular to meet diverse requirements.
"Ball is also looking at ways to improve data analytics and real-time data needs. For example, Ball Aerospace developed a Space Evaluation and Analysis Capability (SEAC) testbed for the Air Force Research Laboratory (AFRL) and Defense Advanced Research Projects Agency's (DARPA's) Hallmark program, that uses an open-architecture, open development and developer-community driven approach. The program is advancing technologies that deliver real-time space-domain awareness. The SEAC testbed is designed to support multiple tools and technologies developed by various companies and academic institutions — a "zero-integrator" approach. In addition, Ball Aerospace launched VizZen™, a commercial, off-the-shelf cloud-based content management and visual-data repository that is available on Amazon Web Services (AWS) Marketplace. A single content management solution, VizZen integrates any source content, adapts to any data schema and is customized to any industry."
Quiescence plays no role in innovation whatsoever... Ms. Facktor was asked what she believes are the innovative technologies that will drive the space and satellite industry over the next year or so. She noted,
"Miniaturized instruments — As interest in smaller satellites grows, it is important that certain capabilities are not lost due to the size of the spacecraft, so technology will have to miniaturize to fit certain customer mission needs. As I mentioned earlier, CIRiS is an example of a highly-calibrated instrument that will fly on a cubesat mission.
"Technology that can withstand our constant need for more data — Mobility and the Internet of Things (IOT). Optical communications solutions and flat panel phased array antennas will help meet those needs. As stated earlier, Ball is actively working on these technologies, leveraging technologies developed for government missions and adapting them to commercial markets.
"Data analytics — What is the point of having data if you can't understand it or use it? The more data we gather, the greater the need to synthesize it, and synthesize it quickly in a way that is usable and valuable. Ball's VizZen software is one solution that enables large quantities of data to be visualized — making it understandable, meaningful and therefore actionable.
Another tool that will help drive innovation in the space and satellite industry is artificial intelligence — adapting technologies developed for terrestrial uses to space applications.
"Finally, you also have to look at manufacturing practices to help move at the speed of innovation. In recent years there has been an increase in the use of 3-D printing in aerospace. The key will be to continue to improve 3-D printing by looking at and using a greater variety of materials — plastics and metals."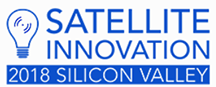 Ms. Facktor will be participating in, and moderating, the important Building Innovative Satellite Companies (Culture, Personnel, Diversity) session during the upcoming Satellite Innovation event, scheduled for Thursday, October 11, at 8:30 a.m — event details are all readily available at satinnovation.com. This session will discuss how Government & Military customers present logistic challenges to commercial bandwidth providers, largely due to a complex set of rules, security requirements and uncertain budgets. Nevertheless, providing service to such customers creates a unique opportunity for commercial providers that are willing to work with and through their specific requirements. As new LEO and MEO systems come online, providing unique advantages such as lower latency, worldwide coverage and higher throughputs, how can the commercial providers and their non-commercial clients work together? Can the Government and Military play a role in the development of innovative technology within the commercial sector and, if so, what is their role and how is the execution of such roles optimized to the benefit of all?
Ms. Facktor is responsible for increasing Ball Aerospace's profile in the market and facilitating collaboration across the company. Facktor is the company's senior executive in the Washington, DC area and leads Washington Operations, Marketing and Communications, and Strategic Development. Most recently, Facktor took on the additional responsibility of leading the Commercial Aerospace business unit where she created and executed an integrated company-wide commercial strategy that leverages Ball's heritage of capabilities in areas such as remote sensing, transformational communications and data analytics. She has since returned her focus to Strategic Operations and Ball's commitment to deepen its presence and engagement at all levels in the Washington, DC metro area.
Facktor brings over 30 years of experience in the aerospace industry to her current role. Prior to joining Ball in January 2013, she served as the president of DFL Space LLC, an aerospace consulting firm focused on developing innovative business strategies for a wide range of clients. As an industry professor at Stevens Institute of Technology in Hoboken, NJ, she led its Masters of Engineering in Technical Leadership program and served as Director of Strategic Programs for the Systems Engineering Research Center (SERC). She was Principal Investigator on the SERC research project "Expedited Systems Engineering for Rapid Capability and Urgent Needs," sponsored by the U.S. Air Force.
Satellite Innovation will be in session from October 8 (Workshops) through October 11 at the Computer History Museum in Mountain View, California. The event will feature 120 industry leading speakers as well as 75 exhibitors and sponsors. To gain access to the future through innovation, register to attend Satellite Innovation today.