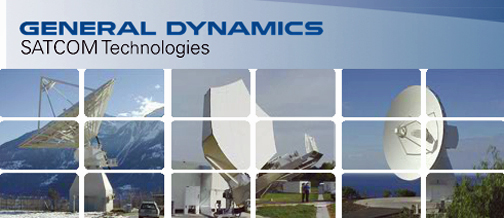 The General Dynamics SATCOM Technologies team, located in San Jose, California, has completed the installation and testing of two, 34-meter (112-foot wide) beam waveguide antennas as part of NASA's modernization plan for its Deep Space Network (DSN).
The antennas, located near Canberra, Australia, use a new servo-control system to more accurately position and point each antenna, improving communication and tracking of space probes on Mars and other spacecraft travelling beyond our galaxy. The largest and most sensitive scientific telecommunications system in the world, NASA's DSN also helps scientists explore the universe.
Beam waveguide-style antennas house sensitive electronics and systems in a room that is inside of the antenna's ground-based pedestal. The design makes it easier for technicians to maintain the equipment as well as implement technology upgrades.

Based on designs created by General Dynamics, in collaboration with the Jet Propulsion Laboratory, General Dynamics has built nine, 34-meter antennas for the DSN, and has upgraded 64-meter and 70-meter antennas that were built in the 1960s. The company also designed and delivered 25, 12-meter radio telescope antennas for the Atacama Large Millimeter/Submillimeter Array (ALMA) Observatory in Chile. The company is also supplying 64 specially designed antennas for a new radio-telescope array that is currently under construction in South Africa.
The Jet Propulsion Laboratory, a division of the California Institute of Technology in Pasadena, manages the Deep Space Network for NASA.
General Dynamics SATCOM Technologies is a part of General Dynamics Mission Systems, which is a business unit of General Dynamics (NYSE: GD).
Mike DiBiase, a Vice President and General Manager of General Dynamics Mission Systems, pointed out that these huge antennas are so precise they can pinpoint a location in the universe that is billions of miles from Earth, all the while connecting scientists with space probes that have departed our solar system. These antennas are the width of a football field and weigh approximately 600,000 tons, with each antenna built to withstand sustained winds and extremes in heat and humidity to consistently hold their pointing position to within the width of a human hair.