Tel Aviv University space center aim to develop shoebox-size mini-satellites to monitor air pollution, rain forests and provide satellite technology to the campus at a relatively low cost.
The initiative is supported by the Porter Foundation and will be located at the Porter School of Environmental Studies. It will employ experts and engineers who will build each satellite in cooperation with TAU faculty and students who initiate the research.

The center will be officially announced by TAU president Prof. Joseph Klafter at the International Space Conference that will open there next week, TAU said on Wednesday.

"Until recently, scientists who sought to use satellites for their research needed the services of large satellites, usually launched by governments and armies," said Prof. Colin Price, head of the Porter School, who led the initiative, in collaboration with Dr. Meir Ariel, head of the Herzliya Science Center. "The new space system frees them from this dependence, allowing them much greater flexibility in using satellites for research."

According to Price, the new space approach, which was made possible by the miniaturization revolution, is based on cubes of 10 x 10 x 10 cm., which are used like Lego pieces to assemble tiny satellites. Each mini-satellite is equipped with a variety of cameras and/or tiny sensors, depending on the mission for which it is intended, along with an antenna that enables it to send data to a receiving station in the ground.

The building of a small satellite takes about two years – compared with 10 and even 20 years for a large satellite. The cost of construction and launching a mini-satellite is only about $500,000, compared to the hundreds of millions of dollars needed for a conventional satellite.

The tiny devices ride into space on the back of spacecraft launched in various places around the world and enter orbit around Earth at an altitude of 400 to 600 kilometers, moving at a speed of 8 kilometers per second and orbiting the globe every 90 minutes.

These tiny satellites can be used for research in a wide variety of fields: environmental monitoring, polar icebergs, animal migration, geophysics, geography, atmospheric research, meteorology, biology and medicine.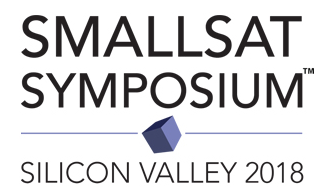 In addition to its research activities, the center will also engage in educational activities and hold programs for training students in the field of space, science and satellites. It is also expected to take part in the "Israel 70" project for the construction of miniature satellites in 700 high schools throughout the country and launching them into space to mark the country's 70th anniversary of independence.

"Our center is driven mainly by scientific questions," concluded Price. "This is a multidisciplinary center designed to serve researchers all over campus – from exact sciences, engineering and life sciences to social sciences, education, law and even art, and teaching and education to train the next generation of space and satellite experts."