Operating in 39 African countries is Gondwana International Networks (GIN), executing their business under the iWayAfrica and Africa Online brands—the firm has joined with carrier monitoring technology company Integrasys and global satellite broadband provider for home and office, Hughes Network Systems, for a new product rollout for the continent.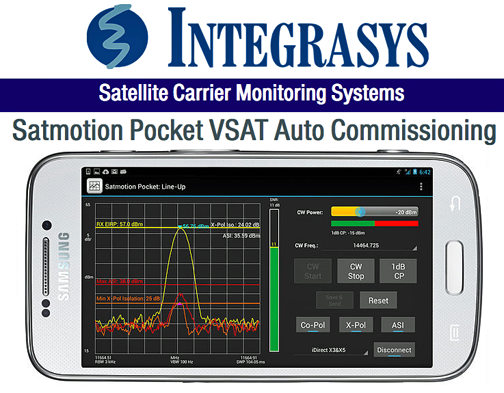 Integrasys' Satmotion, a VSAT auto-commissioning tool from Integrasys, is in the spotlight, as this offering prepares to enhance enhance the delivery, commissioning and maintenance of VSAT services in Africa while also minimizing OPEX, time and interferences. According to Guy Schalker, the CTO at GIN, this Satmotion rollout is both a first for the continent as well as a departure within the telecoms industry, as installers will be empowered to autonomously point and adjust users' antennas and streamline the overall commissioning of VSAT solutions, thereby reducing installation times and those associated costs as well as ensuring accurate installations with optimized polarization.

He added that GIN has rolled this technology out, together with Hughes Network Systems' JUPITER platform, to ensure the customer experience is enhanced, adding that Satmotion is a scalable solution that delivers optimal line-up with minimum interference and is ideal for global networks and high throughput networks. Customers will have guaranteed cross-polarization that will mitigate XPOL interference, as well as the provision of valuable QA data and limited requirements for site returns.

Alvaro Sanchez, the Sales Director at Integrasys, supplemented the information by stating that GIN is the only service provider that now possesses such innovative technology on the African continent.