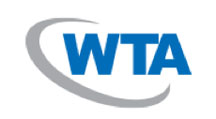 The World Teleport Association (WTA) has published their Operator Benchmarks 2019, the ninth in its report series, which tracks, rates and compares the operational and commercial performance of satellite operators, as experienced by teleport operators, in order to strengthen the industry by driving self-improvement across all companies.

WTA members can access the report by signing in to their accounts and downloading the information at the WTA website and non-members can purchase the report — additional information is available at this direct link...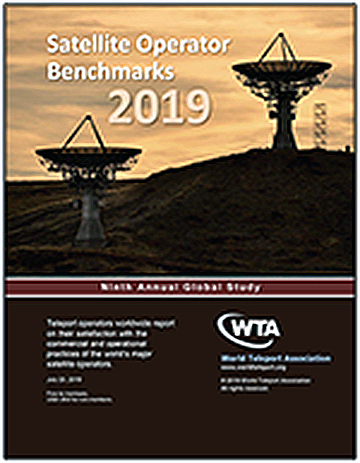 The Benchmarks study got its start from concerns among teleport operators about direct competition from their satellite vendors for managed service business. In 2019, the majority trend for satellite operators was toward increased direct competition with teleport operators, according to respondents. Five of nine were cited for competing directly more often in 2019 than in 2015.

The 2019 survey reports on nine global and regional satellite operators: ABS Global, Arabsat, AsiaSat, Eutelsat, Gazprom, Hispasat, Intelsat, SES and Telesat. ABS Global and Gazprom are new to the analysis this year.
Among key findings was the average price paid for satellite capacity rose 60%. The reason seems to be that teleport operators are buying in lower volume, with the strongest growth in annual commitments of less than 100 MHz. Overall, teleport operators rated the commercial performance of satellite operators 8% lower than the previous year.

Research for the report was conducted by Futuresource, which provides market research, analytics, forecasts to industry.
WTA Executive Director and report author Robert Bell said that satellite operators have seen the future, and it is in managed services. This makes commercial sense for them, because the value of networks lies not in connectivity but in the ability of that connectivity to solve problems or create opportunities for customers. Most teleport operators made this transition long ago, as the margins available from basic uplinking shrank to the vanishing point. With their satellite vendors now making the same move and ratcheting up the competitive pressure, teleports are in search for new efficiencies in their businesses and new roles in the market.