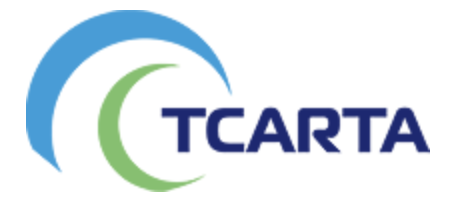 TCarta won the open bid that led to them supplying Satellite Derived Bathymetry (SDB) to the United Kingdom Hydrographic Office (UKHO) to provide a baseline dataset of water depths and seafloor classification including habitat types, from multispectral satellite imagery around the Republic of Kiribati located in the Pacific Ocean. The island nation is threatened by rising sea levels.
TCarta Marine, provides geospatial products and services, and for nearly 10 years, TCarta has been delivering accurate SDB surveys in projects related to oil & gas production, infrastructure development, and environmental monitoring along coastal regions around the world. A differentiator in TCarta's winning the UKHO contract was the company's leadership role in developing more advanced bathymetric measurement technologies using satellite data. Funded by the National Science Foundation SBIR Phase I grant and known as Project Trident, this new technology is being deployed in the Kiribati project to remotely validate the bathymetry results.
Kyle Goodrich, TCarta President said that most of Kiribati's islands average less than two meters above sea level at present and the country's 110,000 inhabitants are among the most vulnerable to the effects of sea level rise and the world's first potential climate change refugees. They expect to map 5,000 square kilometers in total. Their seafloor maps will be used with other geospatial information by the UKHO to recommend policies that will assist the Kiribati in planning for and responding to this situation. Goodrich added that the Kiribati project highlights the efficiency and cost effectiveness of SDB technology in a geographic area too remote and enormous for traditional marine or airborne survey methods.
In this project, TCarta is processing eight-band DigitalGlobe WorldView-2 and -3 data predominantly, as well as four-band WorldView-4 and GeoEye-1 data to measure depths down to 30 meters at a resolution of two meters.
The Kiribati nation is comprised of 33 atoll islands and multiple reefs spread over an area of the Pacific Ocean nearly the size of the Continental U.S. Multiple new reefs have been discovered by TCarta using this satellite derived approach at the start of this project. The islands and surrounding environs have not been mapped in their entirety since the late 1800s. Acquiring bathymetric data and habitat classifications using traditional ship-borne SONAR or airborne LiDAR are prohibitively expensive, logistically challenging and come at far higher cost and timeframe than a satellite-based solution.
Goodrich stated the they began tasking the DigitalGlobe satellites to capture images in December and will deliver the final products to the UKHO in early March. DigitalGlobe has been a tremendous partner in helping TCarta meet the project deadlines and challenging open ocean conditions with repeat tasking of imagery, collecting more than 300 images in support of the project, despite the loss of WorldView 4.
TCarta was established when TCarta Marine U.S. merged with Proteus Geo UK to create global bathymetric and marine datasets extending from the shallow coastal zone to the continental shelf. The international firm maintains offices in Denver, Colorado, and Bristol, UK. The TCarta product lines includes high-resolution satellite-derived water depth and seafloor map products as well as 90- and 30-meter GIS-ready bathymetric data aggregated from numerous information sources.