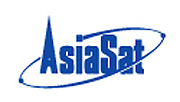 [SatNews] Expanding its premium clientele of media and content delivery providers, Asia Satellite Telecommunications Company Limited (AsiaSat) has signed a contract with Arqiva Limited for C-band capacity on AsiaSat 5 to distribute sports events throughout Asia and Australasia.
Arqiva will use AsiaSat 5, Asia's prime sports content delivery platform, to distribute a wide range of elite sports events, including football, cricket, volleyball and tennis, to broadcasters and platform operators across the Asia-Pacific region.
David Crawford, Managing Director of Satellite & Media at Arqiva, said, "Asia is a strategically important region for us. We've recently opened an office in Singapore and introduced a teleport service in Hong Kong where we provide fibre connectivity. Our focus on sport is critical to our success in the region and this new relationship with AsiaSat will provide flexible bandwidth and capacity for our customers in the Asia and Australasia region. We look forward to developing our relationship and growing our sports business in the region."
"AsiaSat's excellent access to major Asian terrestrial and pay TV platforms meets our clients' broadcast and distribution needs for servicing such a wide region," said William Wade, President and Chief Executive Officer of AsiaSat.

AsiaSat offers occasional use capacity across its satellite fleet for content distribution and live coverage of sports, breaking news and special events in Asia. AsiaSat's satellites have become an integral part of many broadcasters and media companies' global content delivery network for distributing entertainment, news and live international sports events such as the Olympics Games and the FIFA World Cup.
For further AsiaSat information, please visit their infosite at http://www.asiasat.com/
The Arqiva infosite is located at http://www.arqiva.com/