C-COM Satellite Systems is assisting one of the world's largest companies, Softbank Group, following the destructive typhoon #19 in Japan last week.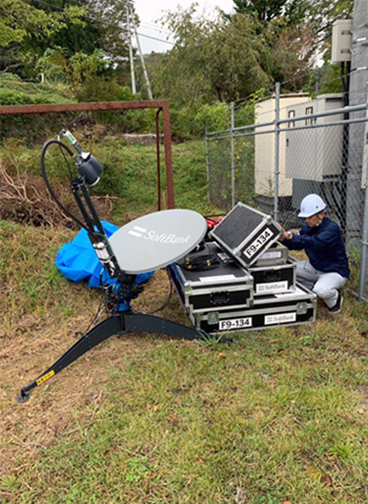 C-COM's mobile antennas, including the iNetVu MP-100-MOT (a fully automatic backpack antenna system) and the iNetVu FLY-981 (a fully automatic transportable flyaway system) helped to restore communications to all affected areas.
This was the first live deployment of the MP-100-MOT manpack system in a disaster scenario.
This antenna can be carried by one person into areas where it is difficult or impossible to transport equipment due to road blockage.
The Manpack is setup in less than 10 minutes, with no tools, auto-acquires satellite in under 1 minute, and provides Broadband Internet in locations where terrestrial networks were non-functional.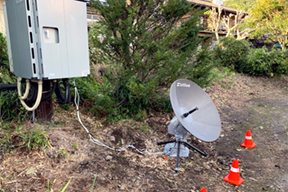 More than 3,000 people, using approximately 700 mobile base station vehicles, portable base stations, portable satellite antennas, mobile power supply vehicles, and portable generators were used in the recovery effort.