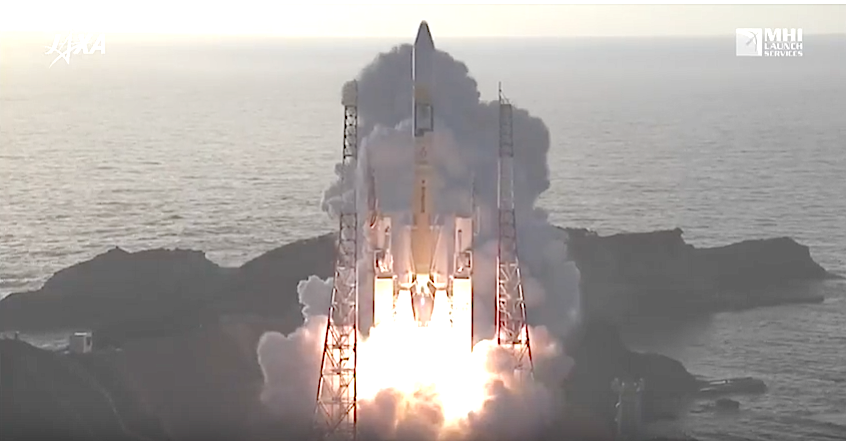 The launch was a success, and the location and time of day contributed to some beautiful photos taken from youtube video.

JAXA announced that their partnership with Mitsubishi Heavy Industries, Ltd. had successfully launched H-IIA Launch Vehicle No. 36 (H-IIA・F36) which encapsulates MICHIBIKI No. 4 and final satellite in the Quasi-Zenith Satellite System. The launch occurred at 7:01:37 a.m., 2017 (JST) from the JAXA Tanegashima Space Center. The launch and flight of H-IIA Launch Vehicle No. 36 proceeded as planned as did the separation of MICHIBIKI No. 4, which was confirmed at approximately 28 minutes and 20 seconds after liftoff.
The launch and flight of the rocket "proceeded as planned," as well as the satellite separation, which was "confirmed 28 minutes and 21 seconds after the launch time," JAXA said in a statement. This is the second system that Japan launches as part of its Quasi-Zenith Satellite Systems, which operate at an altitude of between 33,000 and 39,000 km above the Earth and whose function is to correct the global navigation satellite system signals for complementary use of the global positioning system (GPS).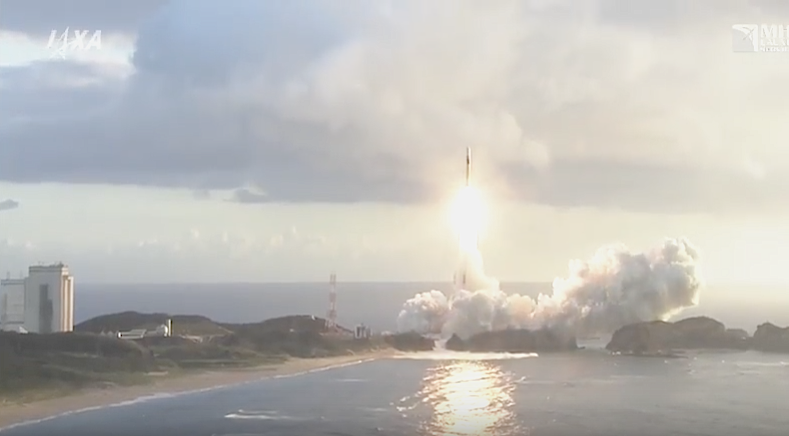 The purpose of the Quasi-zenith Satellite System (QZSS) enables watching Japan from above. As mobile phones equipped with car navigation or GPS have become widespread, positioning information using satellites is vitally important. To specify a location, there needs to be the capability to receive signals from at least four satellites.
However, in some urban or mountainous areas, positioning signals from four satellites are often hampered by skyscrapers or mountains, and that has often caused significant errors.
The Michibiki system helps reduce areas where radio waves are difficult to reach, such as locations between tall buildings and in mountainous areas.
With the launch of the new satellite, radio waves from the Michibiki system can be received in Japan constantly.
The government plans to start supplying positioning data in fiscal 2018 using four Michibiki satellites — the No. 1, No. 2 and No. 4 quasi-zenith satellites moving almost directly above Japan and the No. 3 geostationary satellite.
The QZSS consists of a multiple number of satellites that fly in the orbit passing through the near zenith over Japan. By sharing almost the same positioning signals for transmission with the currently operated GPS as well as the new GPS, which is under development in the U.S., the system enables the company to expand the areas and time duration of the positioning service provision in mountainous and urban regions in Japan.
Additionally, the QZSS aims at improving positioning accuracy of one meter to the centimeter level compared to the conventional GPS error of tens of meters by transmitting support signals and through other means.