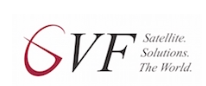 A gathering of providers of broadband satellite communications, from VSAT service providers to terminal manufacturers and satellite operators will be offering their expertise at the first annual VSAT Congress on November 14-15, 2017 in Washington, D.C., where the stage has been set for hard-hitting discussions concerning the industry's future.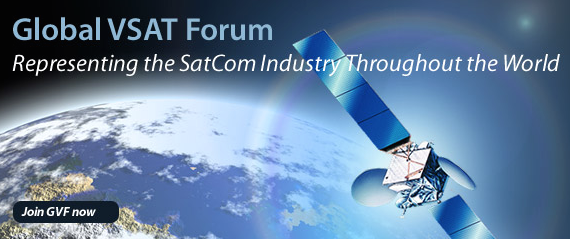 Susan Bull, COMSYS Senior Analyst and a Co-Founder of the Global VSAT Forum (GVF) said that the changes impacting today's VSAT business are extraordinary.

She continued that the industry is facing fundamental transformation in nearly every regard: The value chain, the technology, applications, financial metrics… take your pick. Understanding the implications of these changes – and the strategies that are being implemented to address them – requires insights from the highest levels of industry. The leaders now confirmed to speak at the 'VSAT Congress' will provide those insights.
David Hartshorn, Secretary General of the Global VSAT Forum said that today, the scope of disruption is surpassed only by the scale of opportunity, which is organizing the VSAT Congress with COMSYS. The best and brightest from each industry sector will be taking the stage, and we are honored to host such an outstanding line-up of leaders to help bring the future into sharper focus.
Those who have been confirmed to speak at the VSAT Congress, include:
Pradman Kaul, CEO, Hughes
Mark Dankberg, CEO, ViaSat
Steve Good, Senior VP, Satellite Operators & Mobility, Comtech EF Data
Andy Lucas, Senior VP, Premium Enterprise, Comtech EF Data
Kevin Steen, CEO, iDirect
Erwin Hudson, VP of Telesat Low Earth Orbit (LEO), Telesat
Walt Anderson, CEO, Avealto
Steve Collar, CEO, SES Networks
Mark Brady, Founder, Clarke Belt 2.0
Gil Shacham, VP Marketing & Product, SatixFy
Thomas Van den Driessche, CEO, Newtec
Vagan Shakhgildian, President & CEO, UHP Networks
Richard Hadsall, VP Global Network Operations, Kymeta
Sampath Ramaswami, Senior Director, Strategy & Marketing, Hughes
David Howgill, President, Huckworthy
Jason Juranek, CEO, Globecomm
Tsachi Dahan, CEO, Baylink ABG Communications
Bertrand Hartman, CEO, OmniAccess
Daniel Levi, Executive Director, Sagenet
George Knizewski, CEO, Knight Sky
PJ Beylier, CEO, SpeedCast
Guido Neumann, CEO, CETel
Mauricio Segovia, CEO, Axesat
Garrett Hill, CEO, X2nSat
Alan Afrasiab, CEO, Talia
For more information and to view the 2017 conference program, visit the VSAT Congress website:
COMSYS, based in the UK, is a specialized telecommunications consultancy company with a core expertise in satellite and VSAT technology. COMSYS produces a wide range of reports and custom advice in addition to developing conferences, workshops, and seminars around the world. The company has tracked the VSAT market since its inception and produced The VSAT Report for 30 years.
The Global VSAT Forum (GVF) is the global association of the satellite industry. Founded in 1997, it brings together organizations engaged in the delivery of advanced broadband and narrowband satellite services to consumers, and commercial and government enterprises worldwide. Headquartered in London, GVF is an independent non-profit organization with member companies from every region of the world. The organization represents every sector of the satellite industry, including fixed and mobile satellite operators, satellite network operators, teleports, satellite earth station manufacturers, system integrators, value added and enhanced service providers, telecom carriers, consultants, law firms, and users.