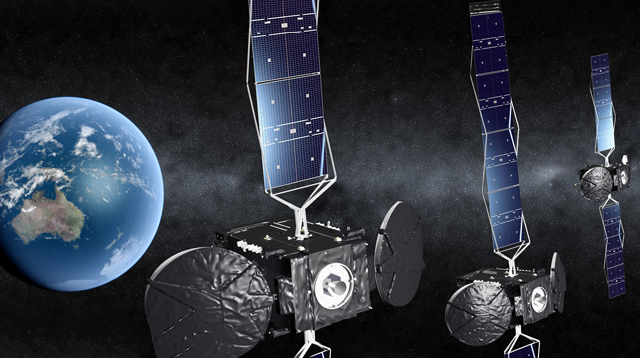 [SatNews] Optus Satellite ("Optus") and Laser Light™ Global, LTD, UK ("Laser Light") announced a new venture to enhance the capability of Laser Light's All Optical, Hybrid Global Network, using Optus' Australian satellite facilities and terrestrial fiber networks. Optus provides a broad range of communications services including mobile, telephony, business network services, Internet and satellite services, as well as subscription television.
The collaboration will enable Optus to offer increased bandwidth for its customers by improving data transmission rates and more cost-effective network management between Laser Light's All-Optical Hybrid Global Network and Optus' fixed fiber networks. Optus will become a preferred supplier and local distributor of SPACECABLE™, Laser Light's space-based laser communications service.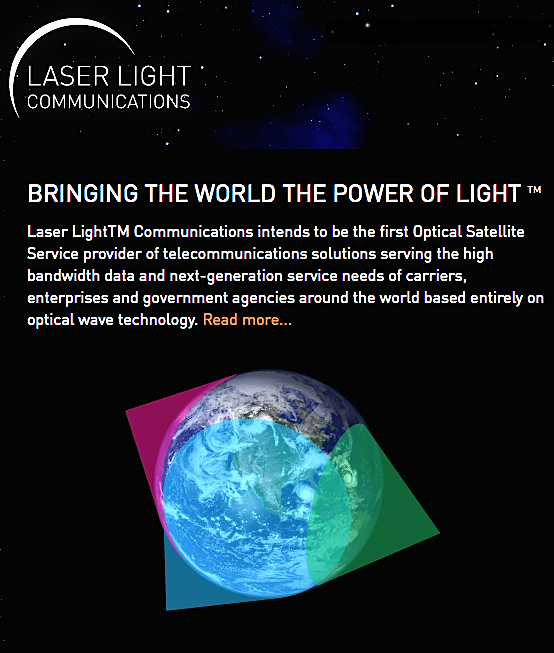 When fully deployed in 2018, Laser Light's All Optical Hybrid Global Network, or "HALO", is intended to be the world's first commercial laser-based satellite network entirely operated using optical spectrum rather than radio frequency. By combining the reach of satellites, with the power of laser optics, HALO is designed to deliver data transmission rates up to 100 times greater than conventional high-frequency satellite systems.
The HALO satellite constellation will consist of 8-12 Medium Earth Orbit satellites that will connect with terrestrial and undersea fiber networks, providing SpaceCable™ services to carriers, enterprises, and government customers under carrier-grade, industry standard service level agreements.
When operational, the HALO Network is designed as a seamless communications system, capable of quickly and cost effectively connecting any two points on the globe through its satellite platform, planned 100 Points of Presence ("PoP"), and Optus' terrestrial fiber networks.
Paul Sheridan, Vice President of Optus Satellite said "Satellite technology will always have an important role to play in delivering communications to a country the size and breadth of Australia. This is an exciting opportunity to be involved in and offers a new and innovative solution which will provide complementary services and enable Optus to meet growing demand for high bandwidth dependent applications and services throughout Australia and beyond."
Clifford Beek, Laser Light's President, Carriers Services, said, "Our aim is to work with, not compete, with the world's leading telecommunications companies to provide a mutually-beneficial integrated communications infrastructure. We are delighted to be collaborating with Optus, Australia's leading satellite authority. This venture is an important step forward in providing us with complementary terrestrial connectivity across the entirety of Australia."