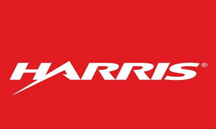 In an article posted by the Orlando Sentinel, authored by Marco Santana, Harris Corporation in Melbourne, Florida, plans to send a smallsat about the size of a laptop, into space later this year in a "proof of concept" test that would take the company into a new market.
According to the infosite, this launch would mark the first time Harris has designed a smallsat and then sent the spacecraft into space on another company's rocket to LEO. Harris will control the smallsat's operations from Florida as well as capture and processes the received data. The firm will also operate their own ground monitoring station, and all will be built on the Space Coast of Florida.
The President of Harris Corporation and CEO, William Brown, stated that his company is a significant player in both payloads and smallsats and this new effort will reduce risk and demo the firm's ability to have a mission that is entirely a Harris play, from soup to nuts. The overall goal is to show that Harris can handle all of the aspects of smallsats entirely on their own to prove their abilities to potential customers.
To read the entire Orlando Sentinel article, please access this direct link...