The Satellite Interference Reduction Group (IRG) will hold a series of Masterclasses, as well as a champagne networking reception in partnership with ETL Systems, at IBC2017 between the 15th and 19th of September.

The core subject of the masterclasses will be Carrier ID (CID), the FCC and Regulation. As of September 3 this year, an FCC Regulatory Deadline may enforce a ruling meaning broadcasters will be required to include CID in all video transmissions within the USA. This ensures satellite operators can quickly identify the source of any problem transmissions and lessen the disruption caused. IRG recognizes the difficulty of preparing for the regulatory deadline and aims to provide clarification and support to broadcasters during its CID Masterclass.
The aims of the masterclass are to:
Outline the importance of adopting Carrier ID for video transmissions,
Clarify what exactly the FCC Regulation requires of broadcasters,
Advise how best to prepare for the deadline.
Other subjects included in the Masterclass program will be mitigation technology tools and products, using machine learning techniques, and more.

The IRG Masterclass will be held daily during IBC show at a time and place to be confirmed. Please visit the website to register interest in attending these informative events.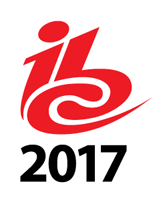 In addition to the CID Masterclass at IBC2017, IRG will also be co-hosting a champagne reception in partnership with group member, ETL Systems. The networking reception will be held at 4:00 p.m., Saturday, September 16, at ETL Systems' stand, 1.A33. Along with champagne, attendees will be served English scones with jam and cream. IRG and ETL Systems happily invite industry professionals and members of the media to attend.