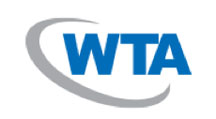 The World Teleport Association (WTA) has opened their global email survey for the Top Operators of 2016 rankings.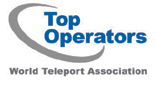 The Top Operator rankings, published annually by WTA since 2004, are the world's only rankings of top teleport operating companies serving media, data and voice markets. These rankings are based on total revenue from all sources and on year-over-year growth. They recognize that, to some extent, every teleport operator competes in the same marketplace—the biggest with the smallest—but that like all marketplaces, the teleport sector has segments in which even the smallest players can compete effectively and achieve strong growth.

"Each year's Top Operators not only receive recognition for the scale and growth of their operations," said WTA executive director Robert Bell, "but also give the marketplace insights into revenue growth, pricing, revenues by market segment and much else. We publish these insights each May with our Inside the Top Operators report."
From the data provided by its members and other operators, WTA publishes an annual ranking of...
The Global Top Twenty—based on revenue from all sources and including all operators: from uplinkers to satellite carriers, fiber network operators to systems integrators, technology providers to specialized sat-com service providers.
The Independent Top Twenty—based on revenue from all sources but excluding companies whose primary business is satellite fleet operations or terrestrial network services.
The Fast Twenty—based on year-over-year revenue growth in their most recent complete fiscal years, and including all operators.
The Top Operators announcement receives press coverage within the industry and provides valuable exposure to the operators included in the rankings. In addition, the Independent Top Twenty are automatically placed in nomination for WTA's Independent Operator and Teleport Executive of the Year awards, presented in March at SATELLITE.

The Top Operators Email Survey is available on the WTA website at this direct link.
Companies wishing to try for a place on the Top Operators of 2016 rankings must download and fill out the survey, emailing the completed survey to TopOps@worldteleport.org by October 31, 2016. Surveys will not be accepted after this date. Additional information on the submission process can be found on the first page of the survey document.