Advantech Wireless will be presenting their latest achievement at Satellite 2017 in Advantech Wireless booth no. 1609. Advantech Wireless combined their talents with SatixFy, provider of Satellite and Quasi-Satellite communication chips and solutions, to create the new Advantech Wireless C7700 VSAT Router based on SatixFy's SX-3000 SoC baseband chip.
The Advantech Wireless ASAT II™ Compact Series VSAT routers and terminals provide powerful performance capabilities into compact satellite appliances, and are optimized for next-generation High-Throughput-Satellite (HTS) systems. The C7700 and all Advantech Wireless VSAT Routers run on Linux, making it both standard compliant and open to software applications and advances available today and in the future through Linux.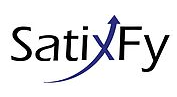 The C7700 is part of the Advantech Wireless Compact VSAT Series, and can operate at 500Mbps with a single DVB-S2X carrier of up to 125MHz and 256APSK LDPC coding and modulation. This takes the bandwidth efficiency to the extreme in a compact VSAT router, getting closer to reaching the absolute maximum efficiency, the Shannon Capacity Limit. Such efficiencies and capacity, together with the support of DVB-S2X Time slicing (DVB-S2X Annex M) further the economics of VSAT systems over HTS and UHTS satellite broadband multiservice operations.
David Gelerman CEO of Advantech Wireless said that working with SatixFy has enabled them to provide their customers with the most advanced satellite communication capabilities existing in the market today. Their ASAT II™ System C7700 and C8000 VSAT Routers operate all the way from very low SNR of about -10dB through high SNR with 256APSK LDPC delivering almost 6 bit/Hz. This has enabled them to support wideband DVB-S2X signals of 125MHz with current version and 500MHz exceeding 1Gbps in the next phase.
Yoel Gat, CEO of SatixFy commented that SatixFy is committed to provide its customers with the latest standard solution. Their two-way ASIC supports DVB-S2X including the entire standard optional Annexes which is extremely important for achieving much higher spectral efficiency operation and saves customers significant OPEX on bandwidth. Furthermore, SatixFy solution ensures customers that today's deployed networks will be able to continue operating on new platforms such as on advanced beam hopping satellites, which are already being supported with the SX3000, and other waveforms that might evolve with SX3000 Software Defined Radio architecture.