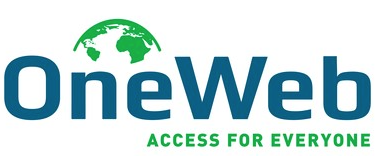 OneWeb's goal of bridging the digital divide by 2027 takes a team of experts in all the fields in order to build and then launch the constellation, and now ...
OneWeb, which is building the world's highest throughput satellite system to enable affordable, high-speed, low latency broadband services for all, announced three new senior executives:
David Tolley, Chief Financial Officer (CFO) who was previously at Blackstone, Stephen Chernow, General Counsel (GC) previously at Intelsat, and Vivek Jhamb, Chief Commercial Officer (CCO) who most recently managed data and connectivity carrier services globally for Vodafone.
Eric Béranger, CEO of OneWeb said that OneWeb warmly welcomes David, Steve, and Vivek to our team. Collectively they bring superb expertise and experience, which will help them grow as a global communications company. They will work alongside the rest of their operating team as they achieve their key milestones this year.
As OneWeb's CFO, David Tolley is responsible for leading OneWeb's financial operations, corporate and operational finance, corporate development, procurement, accounting, tax and financial reporting.
As General Counsel, Stephen Chernow is responsible for all legal and regulatory matters.
As the CCO, Vivek Jhamb is responsible for strategic leadership and defining and delivering OneWeb's compelling customer value proposition and the commercial infrastructure to support it.
OneWeb headquartered in the United Kingdom is a global communications company that is committed to bridging the digital divide around the world by 2027. OneWeb is working with governments, internet service providers, mobile operators and other partners to provide the infrastructure to connect everyone in the world.