[Satnews] Spaceflight, the company reinventing the model for launching satellites into space, today announced it is the first launch services provider to be awarded the US General Services Administration (GSA) Professional Services Schedule (00CORP). As a recipient of the contract, Spaceflight provides its services to federal agencies at a pre-negotiated fixed rate, enabling them to quickly and easily secure small satellite launch contracts completely online. This in turn reduces administrative costs and overhead and potentially increases how frequently the agencies access space.
With the contract, the federal government recognizes Spaceflight as a preferred launch services vendor fully authorized to conduct business directly with federal government agencies. As a result, agencies can quickly and easily order a CubeSat or MicroSat launch online from the GSA Advantage's eBuy site, cutting through red tape to receive the services faster. Utilization of the GSA Schedule as a preferred procurement vehicle ensures full compliance with all required Federal Acquisition Regulations and ultimately saves a significant amount of time and tax payer money.
"Spaceflight has enjoyed a long, successful history of providing innovative launch services to federal agencies, including NASA and the U.S. Air Force," said Curt Blake, President of Spaceflight Inc. "Receiving the GSA contract is a significant endorsement not only for Spaceflight, but for the next generation of launch providers dedicated to helping more organizations increase their understanding of our world."
Spaceflight has launched 81 satellites to date and has over 135 satellites to deploy through 2018. The frequency of satellite launches, combined with Spaceflight's cross-section of customers and variety of mission-applications, is a strong indicator of the growing capabilities of small satellites and the need for more timely and cost-effective access to space.
In order to be awarded the GSA Schedule contract, Spaceflight had to undergo an extensive and rigorous approval process, including the negotiation of fair and reasonable prices, as well as ensure its services are in compliance with all applicable laws and regulationsSpaceflight's launch services are available through the GSA Advantage!® website / eBuy, the online Request for Quotation (RFQ) tool which facilitates the procurement of products and services for government organizations. More information can be found at gsaadvantage.gov, by searching for Spaceflight's GSA contract number: GS-00F-036DA.
_________________________________________________________________________________________________________________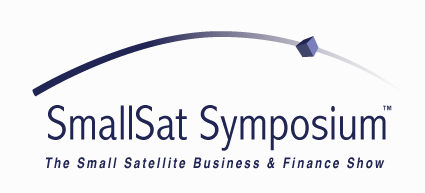 SmallSat Symposium Set For February of 2016
For a thorough immersion in the smallsat market segment, consider attending the upcoming, two-day and extremely important SmallSat Symposium. This highly informative symposium will be conducted on Tuesday, February 23, and Wednesday, February 24, 2016. The event will occur at the Hogan Lovells Conference Center in Silicon Valley, California, and is organized and sponsored by Satnews Publishers.
For further details and to register, please visit