Keeping in mind their customers' needs a Launch Services Agreement has been made with Planet and Rocket Lab to conduct at least three dedicated launches on Rocket Lab's Electron launch vehicle that are scheduled to begin in 2017.
Planet will be expanding and replenishing their on-orbit fleet of Dove satellites and have agreed to use the full capacity of Electron for each of the launches.
There are more than 100 satellites that have already been launched and the information generated by Planet's constellation of Dove satellites can be used for a myriad of services both commercial and humanitarian such as generating up-to-date maps, measuring global crop yields, tracking carbon stocks, and providing intelligence for disaster response.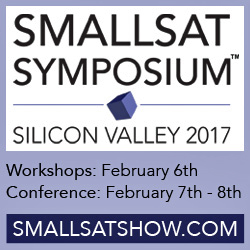 Peter Beck, Rocket Lab CEO stated, "Rocket Lab's priority for Electron has always been to enable our customers by providing the affordable and frequent service they need to meet their objectives. We look forward to working with Planet, who share our vision of seeing space infrastructure enhance how we use and understand our planet."
Planet joins NASA, Spire and Moon Express as customers announced to fly on the Electron launch vehicle.