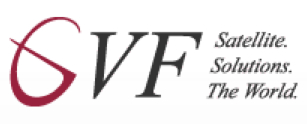 The organizers of the GVF-EMP 'AeroConnect 2017: The Inflight Online Revolution' conference, which will be held at the Renaissance London Heathrow Hotel, have announced the final program and latest speaker/panelist line-up for the October 31 event.
Comprising four interactive panel discussions — dedicated to analyzing "The Drive towards Fast Reliable IFEC at 35,000 feet", and sponsored by Hughes, Inmarsat, SES Networks, Advantech Wireless, and Comtech EF Data — the conference will take a comprehensive view across the board of HTS satellites, the integration of GEO, MEO & LEO systems, next generation air-to-ground (ATG) networks, and the integration of space-based and ground-based networks, together with improvements in hardware technology — antennas, wireless access points, servers, routers — which are driving substantial improvements in networks connection speed and& reliability.

The October 24 event has attracted the participation of representatives of more than 70 organizations: 2010Connect; Access Partnership; Advantech Wireless; Aetheric Engineering Ltd; Airbus; Airbus Defence & Space; Arqiva; AST; AVEDEBE; Avison Aviation; British Telecommunications; Carlisle Interconnect Technologies; CETel GmbH; Comtech EF Data; CPI Europe; Device Management Forum; Eclipse; Eutelsat; General Dynamics Satcom; GetConnected.aero; Gilat Satellite Networks; GoGo; GoMedia Services; GPS Ltd; Guy Pelham Media / BBC News; Hewlett Packard Enterprise; Honeywell; Hughes; Hunter Communications; Inmarsat; Inmarsat Aviation; Integrasys; Intelsat; IP Access; IRG; Iridium; ITS Electronics; Lockheed Martin Space Systems; Loreto Capital; Lufthansa Technik; M2M Insights; M4SAT; Media Broadcast Satellite GmbH; Neuco; Newtec; PCCW Global; PHASOR; Qatar Airways; Razor Secure Ltd; Rockwell Collins; Satellite Applications Catapult; SES; Spacepath Communications; SpeedCast; Telesat; Telstra; Ten Cate Advanced Composites Ltd.; Thales Alenia Space; Thorn SDS; UK MOD ISS Strategic Partner; UR Group; ViaSat; VT iDirect; WL Gore & Associates UK Ltd; Zuckert Scoutt & Rasenberger, LLP.

David Coiley, Vice President Aviation at Inmarsat, will open the conference with a keynote address which will provide a detailed overview of the findings and implications of the company's recent Inflight Connectivity Survey. He stated that the Inmarsat Inflight Connectivity Survey reveals some fascinating insights into the priorities held by today's airline passenger and provides vital new data. Gaining these insights will ensure that the satellite industry remains highly attuned to meeting the evolving demands, indeed the rapidly changing needs, of the inflight customer. His opening presentation — 'Online, Anywhere, Everywhere: The Passenger at 35,000 ft' — offers the AeroConnect event some further analysis and exploration of the implications for the industry.

The opening panel session of 'AeroConnect 2017' will focus on 'Technologies', covering: SATCOMS: Ku- and Ka-band in the Mix | GEO, MEO & LEO: the Hybrid Approach | Next Generation ATG Networks | The Integration of Space-Based and Ground-Based Networks, and will feature:
Andy Lucas, Senior Vice President Operator Vertical, Comtech EF Data
Marco Mirante, Regional Sales Director, Hughes Europe
David Bijur, Senior Vice President, GoGo
Alex Cowan, Chief Executive Officer, RazorSecure
Ben Ash, Sales Manager, Special Applications, IP.access
Roger Matthews, Managing Director, Go Media
Discussion of 'Aeronautical Applications & Passenger Services' will provide the substance of Session Two, including: The Cloud & Big Data from Gate-to-Gate | The Airline App Environment | The Passenger Online Environment (From Laptop, Tablet & Smartphone to Facebook, Instagram, LinkedIn, Skype, Whatsapp, Snapchat… and Beyond) | The Airline Carrier Operational Data Environment, with contributions from:
David Coiley, Vice President Aviation, Inmarsat
Julian Hewson, Director Strategic Accounts Europe, Global Eagle Entertainment
Remi Challamel, Snr. Business Development & Sales Manager, Thales Alenia Space
'Terminal Equipment' themes form the substance of the third session, encompassing: Solutions Architecture, Design and Engineering Strategies | Terminal Design and Airframe Compatibilities | Terminal Capabilities for the Passenger & Carrier Requirement | Terminal Evolution & Future Proofing | Future Hardware Evolution: Antennas, Wireless Access Points, Servers and Routers. Featured panellists will include:
Ally Lawson, Director of Business Development (Defence), Advantech Wireless
Denis Sutherland, Vice President Business Development, iDirect
David Garrood, CSO, PHASOR Inc
Andy Lucas, Senior Vice President Operator Vertical, Comtech EF Data
The fourth session, 'The Expectations & Capabilities Matrix' will cover: The Passenger, the Airline, and the Connectivity Solution Provider | Deployment & Installation Planning: The Aircraft Manufacturer and the Airline Carrier | Broadband Bandwidth: Reconciling Supply and Demand Realities | Passenger Choice Drivers & Carrier Offerings | Future Proofing: Connectivity, Upgrades and Speed | Multiple Device Connectivity and the Second Screen. Panel members will include:
Daphné Joseph, Manager Policy & Market Access, Access Partnership
Jags Burhm, Senior Vice President Aero, Eutelsat Global Mobility
Martin Coleman, Executive Director, IRG
Graham Lake, Principal, Aviation Management
Registration and additional information is available at this direct link...