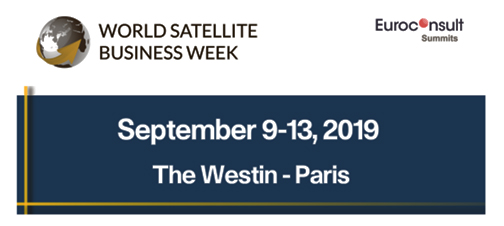 Less than two weeks remain before influential business leaders gather at the World Satellite Business Week at the Westin Hotel, Paris.

The World Satellite Business Week is the only event of its kind. Bringing together the most prominent downstream and upstream decision makers from all world regions, the summit represents a unique opportunity to meet and exchange with existing and potential business partners.
In addition to the networking opportunities offered by the social events taking place during the week, major business deals and partnerships impacting the future of the sector are concluded in private meetings within the conference venue.
To register for this event, please access this direct link...