Viasat Inc. (NASDAQ: VSAT) has received a Low Rate Initial Production (LRIP) order of 1,000 National Security Agency (NSA)-certified Mini Crypto devices from the U.S. Air Force (USAF).
In today's battlespace environment, technological breakthroughs have enabled smaller sensors and smaller platforms of every kind, but until now, the available high-assurance cryptographic technology did not meet the needs for these devices at the tactical edge. Viasat's Mini Crypto devices are designed for easy embedment on U.S. Department of Defense (DoD) small form factor systems, allowing them to transmit SECRET and Below data securely across the battlespace. Systems include unmanned systems, emerging robotics applications, communications devices, and existing and emerging sensors.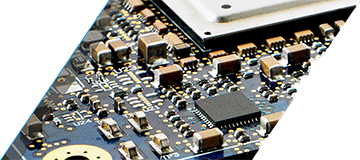 According to the USAF, the Mini Crypto device will enable forward-deployed warfighters to secure these small, tactical edge systems in extremely hostile environments. The Mini Crypto device will ensure tactical communications and data exchanges, no matter where they take place, stay safe and secure. Due to its small size and embedded operational use case, the Mini Crypto device provides high levels of security with minimal additional weight and power. In addition, because they are embedded and have a self-contained encryption engine capable of generating their own keys, they are not required to undergo the same special handling as other security devices, thereby expanding their operational use case and reducing operational costs.
The initial LRIP order of Viasat's Mini Crypto devices demonstrates a critical transition point for this embeddable security technology, and is a key step towards securing a Full-Rate Production order from the USAF. First deliveries of Viasat's Mini Crypto devices are expected during the third quarter of Viasat's fiscal year.

Viasat's Mini Crypto device is based on the Company's industry-leading programmable and embeddable PSIAM™ cryptographic technology, which provides accredited cryptography for a wide range of applications including unmanned systems, handheld communications, weaponized platforms and high-speed cloud computing.
Executive Comment

Ken Peterman, President, Government Systems, Viasat, said that cyber threats have created a new operational environment and have increased risk across the multi-domain battlespace. Viasat's Mini Crypto will provide substantial operational cost savings to customers through certificate-based Tactical Key Management and non-Controlled Cryptographic Item handling. The Mini Crypto also brings exceptional ease-of-use to the warfighter with innovations in low Size Weight and Power, enabling longer operational periods and smaller payloads. The company's patented software is upgradable even after deployment, enabling ongoing improvements without removing the system from the field.