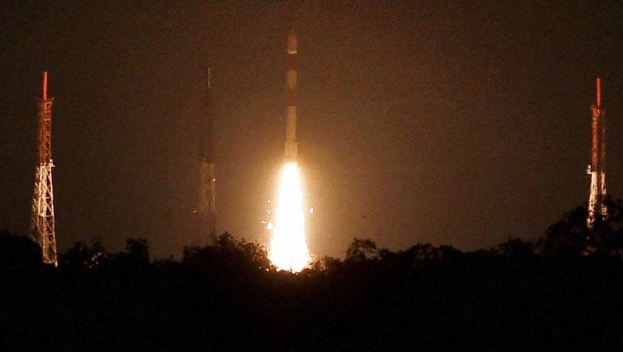 [Satnews]
Singapore Technologies Engineering
Ltd (ST Engineering) announces its electronics arm,
Singapore Technologies Electronics Limited
(ST Electronics), has successfully launched TeLEOS-1, Singapore's First Commercial Earth Observation Satellite, into a 550km Near Equatorial Orbit (NEqO).
TeLEOS-1 is the first made-in-Singapore commercial satellite, designed and developed by a dedicated team of engineers at the state-of-the-art space grade manufacturing facility in ST Electronics Satellite Systems Centre.
The successful launch marks a milestone in our space industry as it is Singapore's first dedicated satellite launch with TeLEOS-1 as the primary satellite and five smaller piggy-back satellites.
"The successful launch of the TeLEOS-1 satellite represents a major step forward for the Singapore space industry. It marks the completion of a very intensive and challenging phase in which we have not only designed and built this highly advanced satellite but successfully developed and built up a comprehensive set of indigenous facilities and infrastructure and raised a team of highly dedicated engineers who will now have every confidence to go forward and build even more advanced satellites," said Mr Lee Fook Sun, Deputy CEO & President, Defence Business of ST Engineering and President of ST Electronics.
"This launch has also opened the doors for ST Electronics to become a significant emerging player in the global space industry where we will offer satellite imagery and value-added services to customers worldwide."
TeLEOS-1 was launched by India's Polar Satellite Launch Vehicle (PSLV-C29) from Satish Dhawan Space Centre, Sriharikota (SDSC, SHAR), the spaceport of India. Lift-off of PSLV-C29 was at 8.30 pm (Singapore time). After 18 minutes from lift-off, TeLEOS-1 was the first satellite to be injected into orbit. After 21 minutes from the lift-off (approximately 8.51 pm Singapore time), the remaining five piggy-back satellites were injected into orbit. This historic launch is also timely as it adds yet another achievement to commemorate and celebrate SG50 on a high note as the year comes to a close.
TeLEOS-1 has a mean revisit time of 12-16 hours and its coverage of the equatorial belt includes many major shipping routes, disaster prone and forest fire regions. With its optical payload, TeLEOS-1 can expeditiously contribute to high-responsive applications in maritime security and safety, Humanitarian Aid and Disaster Relief and environmental activity verification.
The launch is not expected to have any material impact on the consolidated net tangible assets per share and earnings per share of ST Engineering for the current financial year.