Speedcast International Limited (ASX: SDA) has signed a reseller agreement with Tampnet for 4G/LTE services in the Gulf of Mexico — this agreement marks Speedcast as the first service provider to partner with Tampnet for its high capacity offshore network in the region.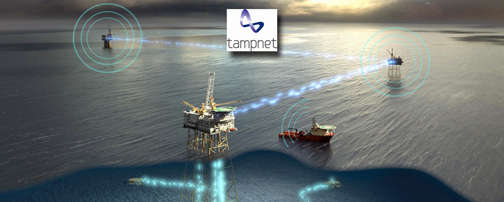 Tampnet announced in March that it had reached 25 percent of its planned coverage for the Gulf of Mexico. Upon completion at the end of 2018, Tampnet will have a low latency, high capacity fiber and microwave network made up of more than 60 base stations that they estimate will cover 98 percent of all manned offshore assets. Tampnet currently owns a similarly designed offshore low-latency network in the North Sea which has been in operation since 2001. Offshore LTE has been available in the North Sea since 2013.
Tampnet's new Gulf of Mexico network comes at a time when the oil and gas industry is looking to advancements in communications to help better support the operations of offshore platforms, increase safety measures and improve crew morale. Additionally, the network is being designed to provide ample fiber-based LTE coverage for deep-water exploration activities which represents a first for the Gulf of Mexico. The LTE network will be supported by the largest high-capacity, low-latency backhaul network in the Gulf of Mexico — based on state-of-the-art, carrier-grade microwave equipment and the only offshore fiber network in the Gulf of Mexico, making the LTE network and services offering truly unique. Speedcast will leverage Tampnet's Gulf of Mexico high-capacity network as part of its connectivity portfolio to support current and future services.