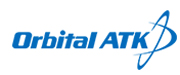 Headquartered in Dulles, Virginia, Orbital ATK (NYSE: OA) is prepared to launch the company's air-launched Pegasus rocket aboard their Stargazer L-1011 airplane from Cape Canaveral on Monday, December 12th, at approximately 8:24 a.m. EST.
Pegasus Flight #43 will be carrying NASA's Cyclone Global Navigation Satellite System (CYGNSS) to study the inner core of tropical cyclones. The data provided will help scientists and meteorologists better understand and predict the path of a hurricane.
Pegasus is the world's first, privately developed, commercial rocket and a leading launch system for the deployment of smallsats into LEO. The Pegasus rocket is launched from beneath Orbital ATK's Stargazer L-1011 carrier airplane, providing customers with unparalleled flexibility to operate from virtually anywhere on Earth with minimal ground support requirements.
As a NASA Category 3 certified launch vehicle, Pegasus is able to launch NASA's most valuable satellites. The launch was provided through NASA Launch Services Program (LSP) who acts as a broker, matching spacecraft with launch vehicles. This will be the first Pegasus mission in 13 years to launch from Cape Canaveral. The previous 42 Pegasus missions have been conducted from six separate sites in the US, Europe and the Marshall Islands.

Live coverage of the mission will be available on NASA Television starting two hours prior to launch at nasa.gov/ntv. Details about the mission can be viewed at Orbital ATK's mission page... select this direct link.