Satellites are crucial to the backbone of the economy, the government and to first responders. Maintaining business and government continuity means maintaining their software and operations in orbit. However, not all control rooms have fully evolved from the Apollo-era definition.
The phrase "mission control" conjures up images of a crowded control room — without the social distancing currently required in multiple nations around the world. Many programs still rely on satellite operations that are not cloud-based. That leaves operations workers or downstream users at risk or takes massive amounts of time from IT to make certain mission-critical work can happen over complex networking setups. With Major Tom and Zoom, users can collaborate remotely with other operators.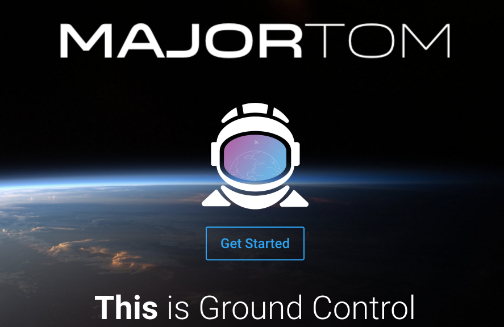 Kubos is now announcing the firm will extend free, 90-day, Major Tom accounts to any satellite builders and operators affected by the COVID-19 pandemic.
What is Major Tom? This product is a flight software framework for satellites and is an open-source, integrated platform that is designed to increase development speed, lower risk and allow teams to focus on their payload.
KubOS Linux packages communications protocols, subsystem APIs, and core services are blended into a single platform. Kubos provides intuitive developer tools, an SDK, documentation plus Service Level Agreement (SLA) support.
Major Tom allows satellite builders and operators to make the switch to remote integration, test and operations and relieve some of the pressure from swamped IT departments by moving satellite operations to the cloud and away from local intranets and VPN.
Times like these give companies like Kubos a chance to help others in the industry who are facing stressful times. Kubos was built from day one as a 100% remote company with systems designed to support secure, remote work. The firm realizes that this is a work shift for much of the aerospace industry; however, the ability to remotely continue business as usual has quickly become a necessity.
In addition to the medical responders, IT teams across the world are among some of the unsung heroes of this pandemic. They've been able to get the workforce mobile in a short amount of time. Kubos stands ready to support them in moving their operations teams to the cloud.
With current technology, there's no technical reason to require operators to be within visual range of a satellite dish — or even in the same time zone. Cloud-based operation tools such as Major Tom, which have been built from scratch to be run remotely, have shown to be incredibly resilient and secure.
This is an extremely difficult time for much of the world. Kubos has narrowed the firm's focus to help as much of the industry as possible and this offer is the one of the best ways to accomplish that goal.
#ThisIsGroundControl
Note: Kubos will continue to offer Major Tom for free to universities with the firm's academic access pass.