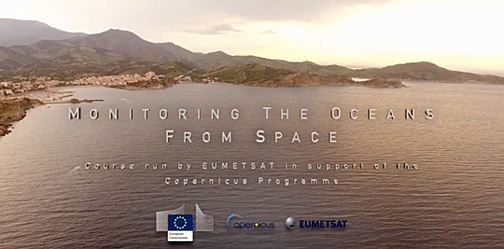 EUMETSAT, the European Organisation for the Exploitation of Meteorological Satellites, is offering a free, five-week massive open online course (MOOC) starting on October 24th to anyone interested in learning more about using satellite data to monitor the health of the oceans.
The course is timed to coincide with the coming on stream of satellite data and products from the Sentinel-3A satellite, which was launched in February and is part of the EU's flagship Copernicus Program for monitoring the environment from space. The MOOC is funded by the EU through the Copernicus Program.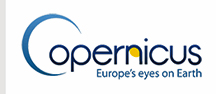 Data from Earth observation satellites are crucial to efforts to better understand the health of our oceans, because only satellites can give a truly global perspective, EUMETSAT Training Manager Mark Higgins said. "This course brings together experts from all over Europe and beyond to tell the story of how we monitor the oceans from space. A key part of the course involves showing people how to access the wealth of ocean monitoring data that is being collected by satellites every day."

The MOOC will explain how to access and use marine Earth observation data and information from Copernicus/EUMETSAT missions and also the Copernicus Marine Environment Monitoring Service (CMEMS). The course is presented by physicist, oceanographer and BBC science presenter Dr. Helen Czerski, from University College London and marine Earth observation scientist Dr. Hayley Evers-King, of Plymouth Marine Laboratory. Topics covered include why satellite data are used; oceans and climate; weather and hazards such as tropical storms, storm surges and icebergs; through to monitoring water quality and oil spills. The course will be of interest to anyone with an interest in the marine environment, including those involved in tourism and diving, ocean transport or sailing, coastal planning, aquaculture and fishing, marine biology and many others, Dr. Higgins said.
The MOOC will be provided through the online learning platform FutureLearn and registrations are now open... access this direct link...